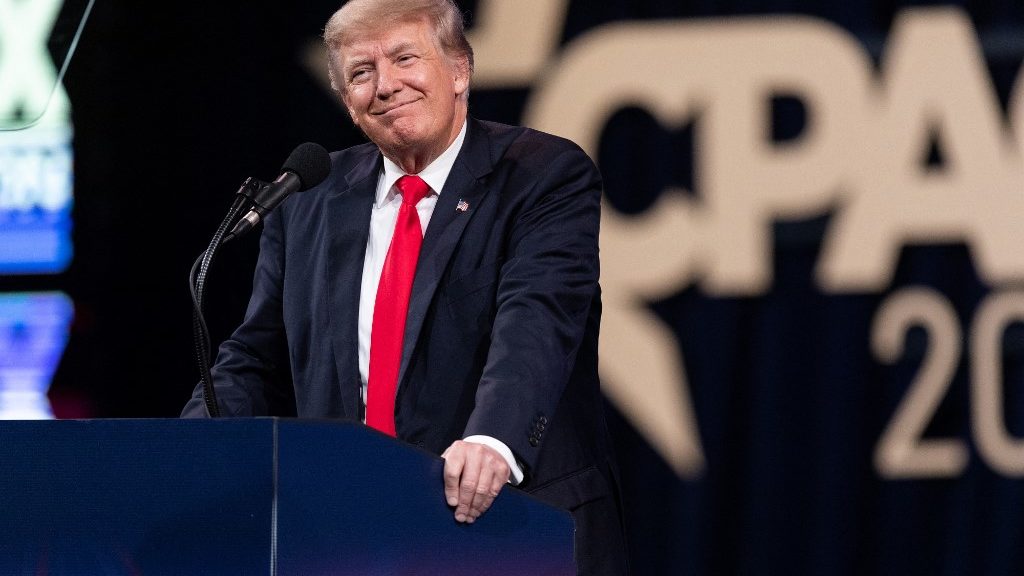 I know many of us have been longing for the return of Donald Trump to the spotlight… as a boxing commentator though? Worry not, the former President and his eldest son, Donald Jr. will be providing blow-by-blow analysis for Saturday's boxing event from the Hard Rock Hotel & Casino in Hollywood, Florida.
"I love great fighters and great fights," the 75-year-old former president said in a statement, according to USA Today. "I look forward to seeing both this Saturday night and sharing my thoughts ringside. You won't want to miss this special event."
Some Details About the Fight
The Evander Holyfield vs. Vitor Belfort Fight is the highlight of a four-fight Triller Fight Club card that will be coming our way Saturday on pay-per-view. 58-year-old Hollyfield will be stepping in on short notice for his first fight since 2011 for Oscar De La Hoya who was forced from the fight due to… you guessed it… a COVID-19 diagnosis.
He takes on 44-year-old Vitor Belfort, the former UFC Light Heavyweight Champion and current MMA legend in an eight-round boxing affair. The intriguing boxing card also features two other former UFC legends Anderson Silva vs. Tito Ortiz, David Haye vs. Joe Fournier, and Andy Vences v. Jono Carroll.
More About the Broadcast
Donald Trump and his son will take commentary roles for the entire four-fight Triller Fight Club card Saturday night. For those that are unfamiliar with Triller, it is an American video-sharing social networking service whose pay-per-view boxing events have taken the combat sports world by storm.
FITE, who will bring you the broadcast on Saturday night calls Trump's inclusion to the airwaves "alternative No Holds Barred commentary."
A Bit of History of Triller
Triller's explosion in the sports scene really happened in November 2020 thanks to a scheduled bout between Mike Tyson and Roy Jones Jr. Their broadcasts feature celebrities from the entertainment, internet, and sporting world, including Jake Paul who has become a household name thanks to his inclusion of Tiller Fight Club cards.
Triller has also featured names like the NBA's Nate Robinson and Ben Askren - all of whom helped hype the Fight Club brand.
Trump Has a Past with Combat Sports
Donald Trump is no stranger to the fight game. His casinos in Atlantic City hosted their share of top-tier boxing events in the 1980s. Trump has been quick to give his take on high-level combat sports events in the past and has in the last few years specifically enjoyed support from UFC President Dana White and combat sports contender Jorge Masvidal.
Trump has also had ties with one of the biggest boxing promoters ever, Don King, and has even hosted the promoter at his exclusive Mar-a-Lago resort in Florida. It is hard to scrub the images from our minds of King waving American flags at the entrance of Mar-a-Lago after Trump's 2016 election win.
Adding or Subtraction From Saturday's Card?
Saturday's boxing event coincides with the 20th anniversary of the September 11 terrorist attack that significantly affected Donald Trump's hometown of New York City. It is certainly a curious move that he has chosen to mark the somber anniversary by commentating on fights.
Whether or not the Trump presence will aid or hurt the pay-per-view numbers of the boxing event remains to be seen. It will certainly add some intrigue and may draw a higher audience for those looking for what is inevitably going to be a fair share of juicy soundbites.