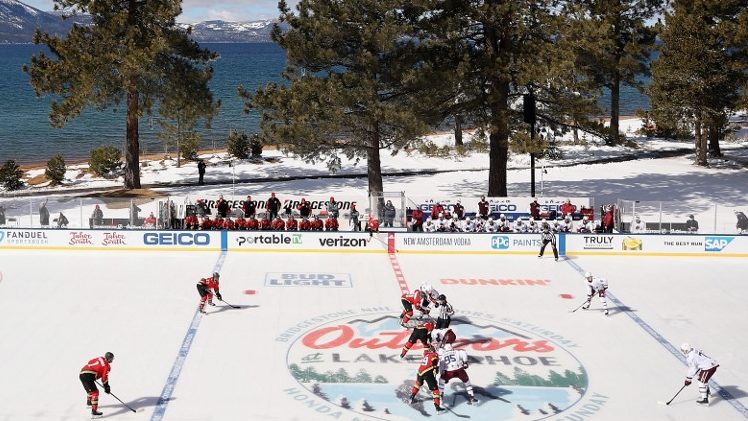 Worst Ways To Bet On The NHL
Hockey can be a complex sport to understand and wager on, but fear not, friends, here are some tips on the worst ways to bet on the NHL, so you know what to avoid in order to heat up on the ice.
Enormous Money Line Favorites
You don't see so many of these in the early stages of the season, because teams are still establishing their identities, and bettors are still figuring out how good everyone is. But as the season wears on the money lines start to creep up and up when the cream of the crop plays the bottom tier of the league. After a few months you see favorites who are -230, -270, -330, etc. No matter how lopsided the matchup may seem, you can not lay that juice. Not ever. Not even once. It is far too much to lay in a game with as much variance as we see in hockey. A couple bad bounces and even the best team can lose to the worst. It is never acceptable to lay this kind of juice if you want to be successful betting on hockey.
Enormous Money Line Underdogs
Reading what I wrote above might make you think you should bet the opposite side of those matchups. When you have a huge moneyline favorite, take a shot at the gigantic underdog to steal a win. That isn't a smart strategy either, however. The problem with that strategy is you might spend a week or more chasing one of those winners. You could drop seven, eight, nine, ten or more units before cashing one +300 wager. Now, granted, if you like one of those in particular, sure it's worth the risk, but not as a regular part of your strategy.
It's ok to bet underdogs in hockey, to be sure. But to bet massive dogs on a regular basis is a fool hearty strategy because, remember, they are that big of an underdog for a reason. Favorite are favored for a reason. Try to find more palatable games to bet on, than those with massive numbers on either side.
Player Props
There are plenty of sports where betting on player props can be highly valuable. Hockey is not one of those sports in my mind. That is because hockey is the ultimate team sport. It is so incredibly hard for one individual to control a game, unless they are the goal tender, that it makes betting on shots, goals, assists, points, etc. almost impossible to do with any degree of certainty. The play of any one player with regard to statistics is very hard to predict and thus there is not a ton of value on betting player props in the NHL.