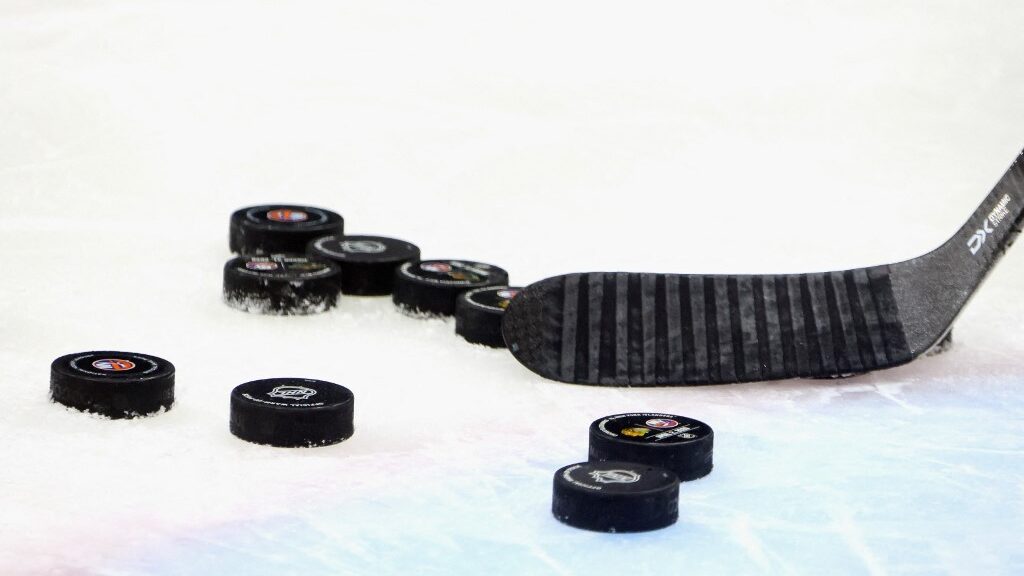 All of the best online sportsbooks offer NHL futures betting and for those who do their homework, it can be a source of entertainment throughout the season and return substantial value when it is over.
What Is an NHL Futures Bet?
Take a moment and gaze into your crystal ball. Now try to predict how many wins a team will have at the end of the regular season or which clubs will be the respective conference champions. And of those conference titlists, which one will hoist the Stanley Cup?
Any wager that will be decided at the end of the regular or postseason is considered a futures bet. And it doesn't take long for the oddsmakers to begin dealing the following season's futures. Oftentimes, we will see NHL futures odds released a day or two after a Stanley Cup champion has been decided.
Along with season win totals, division and conference winners, as well as Stanley Cup champs, we will also see NHL futures on player awards like the Hart Trophy, Norris Trophy, Calder Trophy, and Vezina Trophy. These are exciting bets to make because for the price of one wager you will have action throughout the NHL season.
How to Make NHL Futures Bets
Do Your Homework
The NHL futures bet you make now will be yours until the season ends so make it count. The ideal way to make these wagers is to study up and make informed decisions as to which teams, or players, have the greatest value for the price.
The favorites don't always win and you can't be swayed by betting what the majority believes are the safest bets.
Best Time to Make Your NHL Futures Bet
Although betting NHL futures as soon as they are released, which is shortly after the Stanley Cup in June, can be exciting, it's not very good practice. There will be so many roster and coaching changes in the offseason that teams can look quite different when the games begin for real in October.
It's best to wait for the end of training camp when you will see the roster as it is presently constructed and not the one that was intact for last season.
Finding Value for NHL Futures Bets
It is easy to look at the top five or 10 teams from the previous season and assume they will be the teams to beat this year but that is not always true.
The real value is finding teams that have been steadily improving and are focused around a core group of young, talented players who might have added a veteran presence or two to take them to the next level.
The Importance of Goaltending
Another key aspect is goaltending. And while there are few, if any, poor goaltenders in the league, there are only a handful of truly elite netminders. These players are akin to an ace pitcher on a baseball staff, only they play the majority of the games whiles the ace only takes the mound once every five games.
And while having one outstanding goaltender is a huge bonus, having a platoon is even better. We have seen more 1 and 1-A goaltending tandems out there which is an extraordinary luxury because it allows the goalies to be fresh throughout the season.
There have been many examples of goalies getting overworked during the regular season which leads to fatigue in the postseason.
Choose the Right Sportsbook
Doing the necessary research to make a smart bet is only part of the equation. The most important element to consider is which online sportsbook you will choose to place your bets on. If you are new to the sports betting world then you have to understand that all sportsbooks are not created equal.
While we can debate the merits of the top-rated sportsbooks, and which one stands taller than the others, one thing we can all agree on is that getting paid in a timely fashion is the common denominator they all share. Getting paid by an online sportsbook is not a given so make sure you are well aware of the company with which you are doing business.
Just think about it for a moment. Most novice sports bettors understand they are depositing their funds with an online sportsbook but don't take the time to consider that this is really an unknown entity. Most will be lured by flashy bonuses or splashy promos but the truth is that you have to do your homework before you entrust your money to a sportsbook.
Bookmakers Review to the Rescue
Fortunately, Bookmakers Review has done all of the heavy lifting and has vetted hundreds upon hundreds of offshore sportsbooks, assigning a letter grade to each one.
The very best are A and A+ books while there is an entire slate of books on the dreaded Black List, a spot reserved for F-rated sportsbooks comprised of scammers and charlatans eager to take your money with no intentions of ever paying out when a request is made.
Why You Should Open More Than One Account
Lastly, when you do find the A and A+ rated books that you feel comfortable with, make sure to open accounts at two or more sportsbooks so that you get the best lines possible.
Why pay more to bet on a favorite or take less on an underdog than you have to? When you have several books at your disposal, you create an advantage by availing yourself of the best possible lines.
Remember, it's one thing to sweat the game but never the payout!