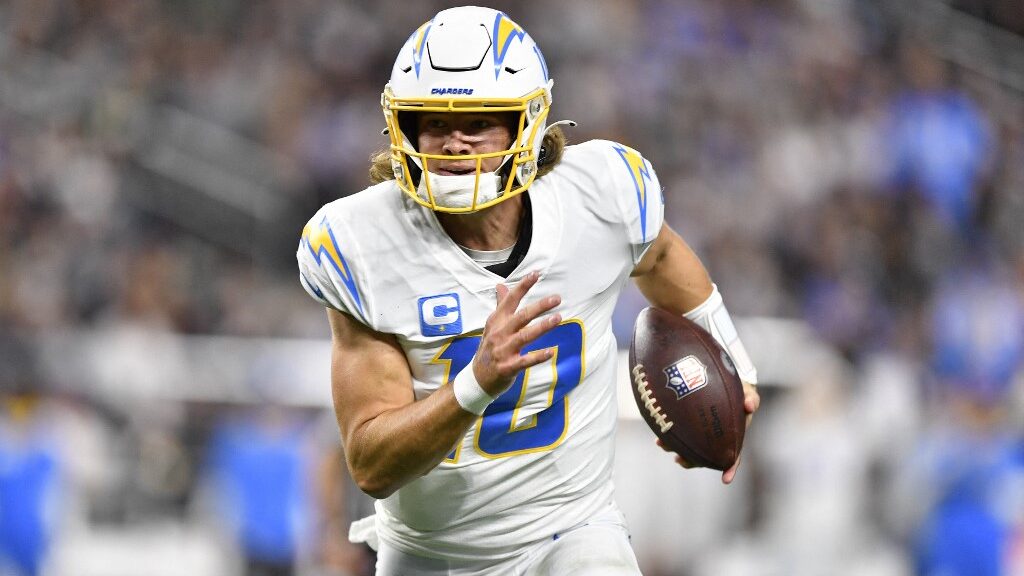 When it comes to betting NFL totals, you should know what matters. Sharp bettors and sportsbooks' linemakers are attuned to a select group of numbers, however, they are not as engrossed as the most important numbers that relate to against the spread (ATS) wagering.
NFL totals continue to grow in popularity, especially those relating to totals on individual prop bets on players or teams. However, more and more football bettors are understanding the value of learning how to use totals betting in the NFL as a very good way to attack the sport, being too frustrated by the outcomes of ATS wagering.
If you choose to learn or more actively participate in betting totals, you have to realize where the numbers land most frequently.
Understanding the Key Numbers and Their Value
Though the increase in two-point conversions and extra points made more difficult has altered final scores modestly, the most fundamental football numbers still exist.
Here are the ten most prominent numbers that NFL games have landed since 2015: 41, 40, 51, 47, 44, 43, 50, 55, 33 and 37.
From a wagering perspective, these matter the most especially when the oddsmakers post betting odds that land exactly on them or a half-point on either side.
Why does this matter? It's relatively simple when you calculate these outcomes in your head and see them listed.
41 points – 21-20, 24-17 and 27-14
40 points – 23-17 and 24-16
51 points – 27-24, 28-23 and 31-20
47 points – 24-23, 27-20 and 30-17
44 points – 24-20, 27-17 and 30-14
Every one of these scores is extremely familiar to us as football bettors. The same holds for the other five numbers mentioned because those 10 total scores all fall in the range of three to four percent of where all games ultimately end up.
Being able to handicap a total on the correct side through the research of statistical analysis and understanding of the two matched opponents is important. And one aspect you seldom run into is total that have juiced odds.
You will on occasion see something like this.
Team A vs. Team B Over 40 (-115) and Under 40 (-105). Normally both have NFL odds of -110.
Compare that to ATS wagering where if a spread is a 3 or a 7, it would not be uncommon to see -3 (-120) and +3 (+100) for two combatants.
Don't Go Overboard On Worrying About Key Totals Numbers
Though our intent is for you to comprehend the importance of key digits on totals, don't overdo it. The fact remains, that these 10 totals account for just one-third or roughly 33.3 percent of all NFL game results.
It makes far more sense to break down games with the intent to determine a final total and bet the Over or Under on that premise. If the key numbers overlap in those areas, do the research and take into consideration those figures. Otherwise, let the information you use to factor an outcome be your guide.
How Best to Evaluate Oddsmakers' Totals
When looking to beat the sportsbooks for NFL picks on totals, hone in on these areas.
Quarterback Comparison Differences
Passing Team vs. Running Team
Red Zone Efficiency – Touchdowns or Field Goals Scored and Allowed
Who Turns the Ball Over and Who Doesn't
Yards Per Point Efficiency
The top quarterbacks are more effective in leading their teams into the end zone, which means more points. Generally, these QBs are better throwers and that means more yards per play and less time goes off the clock, leading to more possessions per game.
A lower-quality signal-caller might have a club focused on running the pigskin, which lowers possessions that can produce lower scores.
Not exactly a newsflash but a touchdown is worth seven points compared to a field goal three points. Know the two opponents' tendencies for either on offense or defense.
If a team has turnovers tendencies anywhere on the field, there usually is more points for the opposing squad. If two-thirds of turnovers are on the opponents' side of the field, that typically leads to lower scores on missed chances.
If you take the Top 7 Best and Worst teams in Yards Per Point, in most years, at least four are Over and Under. This is particularly true of the weaker clubs.