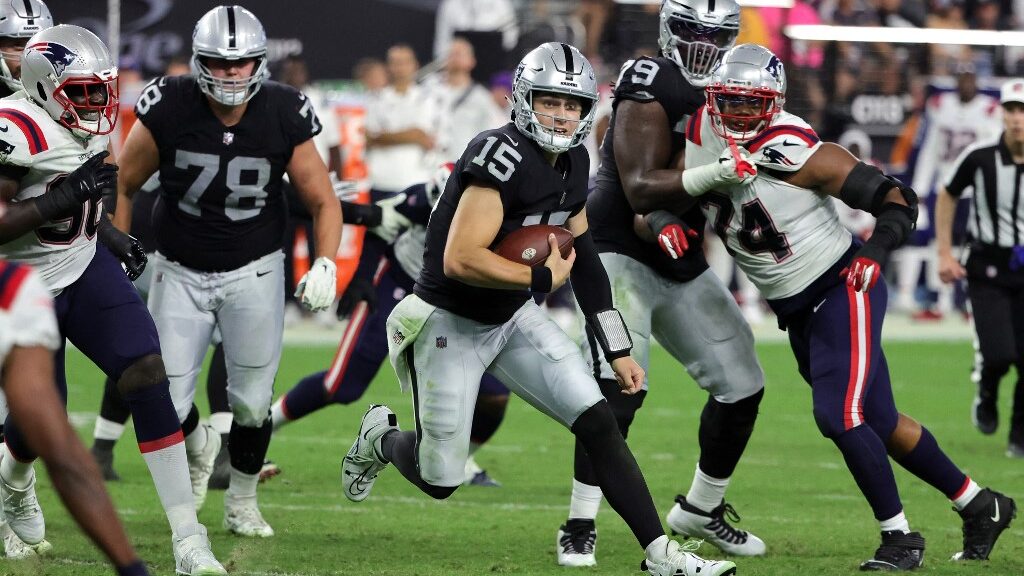 Now that the NFL preseason is over, one of the most popular bets in the next two weeks will be the over/under win totals for the 2022 regular season.
Many of the top-rated sportsbooks will offer the same wins number for each team, though you might be able to get better NFL odds if you shop around.
---
Purpose of Handicapping Total Season Wins
The goal should be to find some teams you feel confident about as a great value. Forget trying to nail all 32 teams as that would require the inhuman task of time travel or foreseeing how this season is going to unfold.
Most people are still going to finish around .500 when picking the whole league as all it takes is a key injury or a couple missed field goals to throw off several teams from their target record.
As someone who has predicted final records prior to every NFL season since 2013 (with receipts), I am going to share some tips of what I look for when handicapping a team's win total for the regular season.
---
Regression and Blowouts
While every season is uniquely different in the NFL, you have to understand that not many teams are going to go through a drastic change from year to year.
Maybe a team that finished 9-8 goes 12-5 due to better crunch time performance and a softer schedule, but last season is still going to be very useful in predicting the current season.
In the 16-game/32-team era of 2002-2020, 49.1% of NFL teams finished within two games of their record from the previous season.
In that time, 63.4% of teams finished within three games of their previous season record.
Only 12.2% of teams finished more than six games from their previous season record.
The average NFL team fluctuates 2.91 games from last season's record (16-game era).
In other words, it is just not realistic to expect a team to have a three-year run where it finishes 3-14, 9-8, and 15-2. The NFL has randomness, but it's not that random.
In predicting exact final records for every season since 2013, I had my best season in 2021 with an average difference of 1.28 wins. I predicted 24 teams to within one game of their final record and 28 teams within two games of their final record.
It was my best season since 2014 when I was off by an average of 2.09 wins and had 17 teams within one game and 23 teams within two games. That may not be a coincidence. The 2014 NFL season was a notoriously top-heavy one without a lot of close games.
2021 Season Recap
While 2021 was not top-heavy at all with no AFC team winning more than 12 games, it was a season where comebacks and close games were down.
In 2021, just 136 of the 272 regular-season games (50%) had a fourth-quarter comeback opportunity, meaning a team had the ball in a one-score game in the final quarter.
That rate is usually 55-60% over the last decade, so despite the large number of overtime games, the 2021 season was one of the lowest for close games in a long time.
There were 137 wins by 10-plus points in the 2021 regular season, which is second only to the 2014 season (141).
The 78 wins by 17-plus points in 2021 are the most since 2014 also had 78 wins by at least three possessions.
The sportsbooks were taking notice of this as 2021 had 48 games where a team was favored by at least 10 points. Only the 2009 season (62) has had more games with a double-digit favorite out of all the seasons since the salary cap in 1994.
A good team like Buffalo had the worst record (1-5) in close games in 2021, going 0-5 at game-winning drive opportunities on offense. This carried over to the playoffs where the Bills infamously lost in overtime in Kansas City after taking a lead with 13 seconds left.
With Buffalo the favorite to win the Super Bowl and be the best team this season with an over/under of 12 wins (-130 at Bovada) (visit our Bovada Review), positive regression in close games should be helpful as the Bills pursue that top seed and elusive championship.
---
Always Study the Schedule
In coming up with my final win totals for all 32 teams, my strategy has never involved a magical formula. After doing the necessary research on the teams, my first big step towards generating these records is finding the schedule grid for the upcoming season.
Then, in one sitting, I go through each team's schedule and mark wins and losses (no ties, please), making sure everything adds up to the right number of games.
I try to account for some upsets and usually avoid giving any team 14-plus wins or losses. I still lean towards home-field advantage when the matchup looks closely, especially in crucial meetings, but even that has seen a dramatic decrease in winning percentage in recent seasons.
Road teams used to win about 43% of games in the NFL, but they won a respectable 48.3% of games in 2021 after going 128-127-1, a winning record, in 2020. But the schedule is always crucial as some teams can be at a real advantage or disadvantage depending on which divisions they draw that year.
Schedule Studying Example
The 2021 Eagles snuck into the playoffs with a 9-8 record despite going 0-6 against playoff teams. They were able to play in the NFC East and played the NFC South, a one-team division (Tampa Bay) instead of a tougher division like the NFC West.
If you are a team in 2022 that has to play loaded divisions like the AFC West and NFC West, you might be in trouble.
Fortunately, those divisions look like they can send as many as seven teams to the playoffs this year, but the poor sucker here is Seattle, which has to play both divisions with Geno Smith (or Drew Lock) at quarterback instead of Russell Wilson.
This is why under 5.5 wins for Seattle (-125 at Bovada) is one bet I would hammer as the team tries to rebuild.
PLAY NOW: $25,000 Free-To-Play NFL Contest: BMR's 2022 Pick'Em Pool Opens for Registration
---
Power Moves With Quarterbacks and Head Coaches
This may not be the third year in a row where a veteran quarterback joins a team and immediately wins the Super Bowl, but that is the kind of impact you get only from that position.
Of the 35 teams since 2002 that won an extra six games the following year, 23 of them had a significant change at quarterback (65.7%), including all six teams that won an extra nine or 10 games.
2022 Season Main Moves
The two big moves this year were Matt Ryan to the Colts and Russell Wilson to the Broncos. Both teams have an over/under of 10 wins after missing the playoffs last year.
Denver also replaced head coach Vic Fangio with Nathaniel Hackett, giving Wilson his first offensive-minded coach with a solid roster around him. The only concern with Wilson in Denver is the tough division he plays in, but he is used to that from his NFC West days.
As for Ryan, that should be a strong fit with the Colts and Frank Reich, who went 9-8 last year despite Carson Wentz's flaws. The Colts also play in the AFC South where the Titans are expected to regress, so a return to 11 wins and the over could be a strong play there.
Quarterbacks and Head Coaches' Moves
Quarterback subtraction is also a big deal, which is why the Deshaun Watson suspension for 11 games and a tough schedule with backup Jacoby Brissett starting should make the under an appealing bet on the Browns.
Head Coaches' Moves
Over a quarter of the league changed its head coach this year, but there are two in particular who should be good bets for the over as their franchises embrace the change.
Minnesota Vikings (Over 9.5 Wins)
Rookie coach Kevin O'Connell is the latest Sean McVay disciple to take over a team, and he inherits one of the best groups of skill players in the league in the weaker conference.
The Vikings are always flirting with .500 records under Kirk Cousins, but a young offensive coach replacing the gruff Mike Zimmer might be just the change this team needs in 2022 to get back to the playoffs.
Miami Dolphins (Over 9 Wins)
After posting winning records in the last two years, the Dolphins could be a legitimate playoff team this year under rookie head coach Mike McDaniel, the latest Kyle Shanahan assistant to take over a team.
McDaniel's job is to turn Tua Tagovailoa into a star in the way that he got historically great numbers out of Jimmy Garoppolo in San Francisco in a proven system.
Throw in some incredible receiving talent with Tyreek Hill joining Jaylen Waddle, and this could finally be a Miami team worth watching again.
---
Spot the Paper Tigers from Last Season
In a lot of seasons, you will find a team in the playoff field that really did not have the statistics to back up them being there. We call those teams paper tigers, and they almost always get exposed in the playoffs quickly.
The other thing about them is that they rarely return to the playoffs the following season.
Last year, Cleveland was a great example of this. The 2021 Browns had an over/under 10.5 wins, which was always too high for them, and sure enough they disappointed to an 8-9 season after going 0-7 at comeback opportunities and 2-8 against winning teams.
In 2020, the Browns were 11-5 and made the playoffs despite being outscored by 11 points and losing to the Jets late in the season.
2022 Paper Tiger
The paper tiger for this year would be the Raiders after they finished 10-7 despite being outscored by 65 points. The Raiders became the second team in NFL history to finish 4-0 in overtime games in one season.
Derek Carr led six game-winning drives for the Raiders. However, the Raiders may legitimately have their best roster since the 2002 season after adding Davante Adams and Chandler Jones.
They also have a solid new coaching hire in Josh McDaniels, who should do wonders for Carr in this offense. The Raiders were also outscored by 66 points by the Chiefs in two games last year, so they were +1 in the other games.
This is why you put all the research together as the real paper tiger to target for hitting the under in wins might be Pittsburgh (over/under 7.5 wins).
Paper Tiger Stats to Consider
Ben Roethlisberger retired after one of his least efficient seasons ever, but he delivered seven game-winning drives for a 9-7-1 team that barely made the playoffs.
Is Mitchell Trubisky going to do that with his 7-15 (.318) career record in close games? The other option is Kenny Pickett, a rookie in a quarterback draft class the NFL largely shunned this year.
Head coach Mike Tomlin has never had a losing record in Pittsburgh, but it happening as soon as Roethlisberger retired would fit in perfectly with NFL history.
Maybe hammer an alternative line of under 8.5 wins if you find it somewhere.
---
Turnovers and Injury Luck
Finally, I like to look at two things that are often out of a team's control: injuries and turnovers.
Between a bad bounce of the ball or someone's leg in a vulnerable position at the wrong time, this really can just be bad luck. Both areas do tend to regress to the mean as well when the results are so extreme.
Quarterbacks get blamed for interceptions more than anything, yet interception rate is one of the least consistent stats from season to season.
However, it is still easier for a quarterback to control his picks than for a defense to repeat success at intercepting a lot of passes.
Dallas Cowboys
This is why I would sell the Dallas defense getting 26 picks again or leading the NFL with 34 takeaways as it did last year.
Dan Quinn's defense has twice led the league in takeaways, but in the years in between (2014-2020), his unit never finished better than 16th in takeaways.
Do you really think Trevon Diggs is going to intercept 11 balls again? It is likely, however, that offenses will continue targeting him as he was the only defender to allow over 900 yards in coverage last season.
Los Angeles Chargers
J.C. Jackson, the corner who left New England for the Chargers, beat the odds last year by becoming the fourth player in the last 50 years to intercept at least eight balls in consecutive years.
Maybe Diggs joins that list, but I would bet against it, just as I would bet against Dallas (over/under 10 wins) repeating in an NFC East that has not seen a repeat winner since 2004.
Baltimore Ravens
As for injuries, last year's Baltimore Ravens had the most in Football Outsiders' injury database since 2001. They were rocked hardest at running back and defensive back, two positions they value more than most teams.
They also like to see their quarterback run, and Lamar Jackson missed the end of the season while the team lost six games in a row, including five very close ones, to finish 8-9 and miss the playoffs.
This is why the Ravens should be a positive regression darling with a line of over 10 wins (-160 at Bovada). They get a hungry Jackson back as he seeks his second contract. They should be much healthier at key positions.
They are a team with a proven track record, and they shouldn't suffer so many losses by one-to-three points again. This team was taking the Packers and Rams, the top seed and the eventual champion, down to the wire in 1-point losses with Tyler Huntley at quarterback.
That is exactly the kind of team you want to bet to exceed expectations the following year.
*The line and/or odds on picks in this article might have moved since the content was commissioned. For updated line movements, visit BMR's free betting odds product.