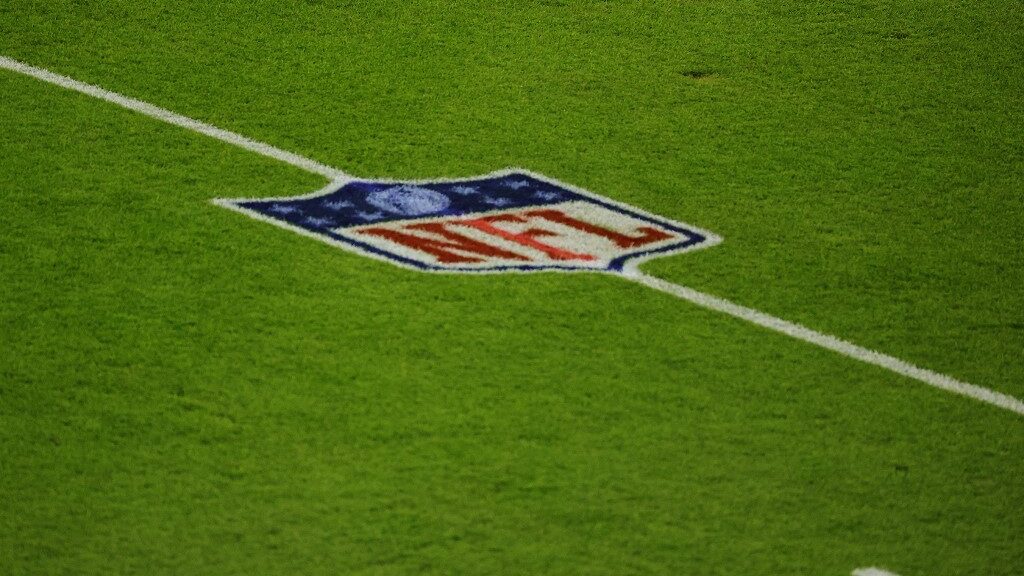 NFL prop bets on anytime touchdowns and first/last touchdown scorer are great for padding your bankroll. If there's a receiver with a hot hand or a running back who looks unstoppable, then there's money to be made. That said, there are lots of little details you need to know before betting on touchdown prop bets.
Let's test your knowledge: if you wager on a quarterback to score an anytime touchdown and they complete a touchdown pass, is your prop bet on the quarterback fulfilled? The answer is no. Anytime touchdown and first/last touchdown scorer prop bets only count when a player ends up in the endzone with the football in their hands.
This is a common misconception in sports betting, but it's an important detail that can make or break the action. It's time to explore these touchdown prop bets in further detail and break down the specifics of what counts. If you bet $100 on Tyreek Hill scoring an all-time touchdown at -134 NFL odds, and he nabs a receiving touchdown in a game, you'd win $66 and walk away with a total of $166. Not bad for betting on a guy who's nearly automatic in the open field.
First and Last Touchdown Scorer Prop Bet
First and last touchdown scorer prop bets are like anytime touchdown wagers, except you're specifically betting on who scores either the first or last touchdown in any given game. These best bets are unpredictable, so the odds on these wagers are much longer than anytime touchdowns.
For example, if you wagered $100 on Tyreek Hill scoring the first touchdown of the game at +650 odds, and he crosses the endzone for the first score of the game, you'd be looking at a nice payday of $750 in total. You can find the NFL future odds for these prop bets every week.
The lines change based on how players perform, their playstyle, upcoming matchups, and their history of scoring these kinds of touchdowns.
Passing, Receiving, and Rushing Touchdowns
Let's define the different kinds of touchdowns in the NFL. There's a big difference when it comes to anytime and first/last touchdown prop bets.
Passing and Receiving Touchdowns
Passing and receiving touchdowns occur when the quarterback throws a pass to a receiver who catches the ball for a touchdown. Say Kirk Cousins throws a pass to Adam Thielen that ends up as a touchdown. Cousins gets a passing touchdown added to his official stats, while Thielen gets a receiving touchdown.
Passing touchdowns do not count towards any time or first/last touchdowns prop bets. Don't get too excited if you place an anytime prop bet on a quarterback and they throw a touchdown. The receiver can already be in the endzone, or they can catch the ball and run into the endzone for the touchdown.
Your prop bet is successful as long as the player you bet on has the football in their hands when they score the touchdown.
Rushing Touchdown
This one is a little more straightforward. A rushing touchdown is any play where the runner carries the ball into the endzone without any kind of forward throw. The ball carrier crosses the goal line for a rushing touchdown, and your prop bet is graded a winner.
Touchdown Prop Bets on Quarterbacks
There are only two ways to win if you're betting on a quarterback to score an anytime or first/last touchdown:
The quarterback runs the ball into the endzone
The offense executes a trick play where the quarterback catches the ball for a touchdown
Players like Lamar Jackson and Kyler Murray are extremely mobile on their feet, so they're great picks for touchdown prop bets. Trick plays where the quarterback catches the ball are extremely rare, so it's better to focus on quarterbacks who like to run the ball.
Choosing the Right Prop Bet
Research is key when you're choosing a prop bet. There's a lot of players on the field you can bet on, and digging into their recent performances might reveal the edge you're looking for. You can make a prop bet on just about anything, and they range from fun and unpredictable bets to strategic wagers made specifically to attract sharps.
Anytime and first/last touchdown prop bets require a little bit of knowledge, but skilled bettors know how to capitalize on them. Start by looking at a player's stats from their most recent games. Are they on a hot streak, or have they gone multiple games without scoring a touchdown? Momentum can play a big role in deciding if a touchdown prop bet is worth it.
Look at weekly matchups and keep an eye out for strong offensive teams. If you see a powerhouse matched up with a team that struggles on the defensive side of the ball, there's a good chance a talented player scores an anytime touchdown. Players like Derrick Henry are heavily relied upon to score for their team.
He's a good pick for a first/last touchdown scorer prop bet because if his team gets close to the endzone early in the game, they'll hand the ball to a guy whose running game is nearly unstoppable.
Are Touchdown Prop Bets a Good Idea?
Touchdown prop bets are a great idea! They're one of the safest prop bets you can make, and your knowledge of specific players can really come in handy. Anytime touchdown prop bets come with less risk, but the payouts for first/last scorer wagers are potentially a lot higher. It's up to you to decide what you're comfortable with, but both bets are good choices.