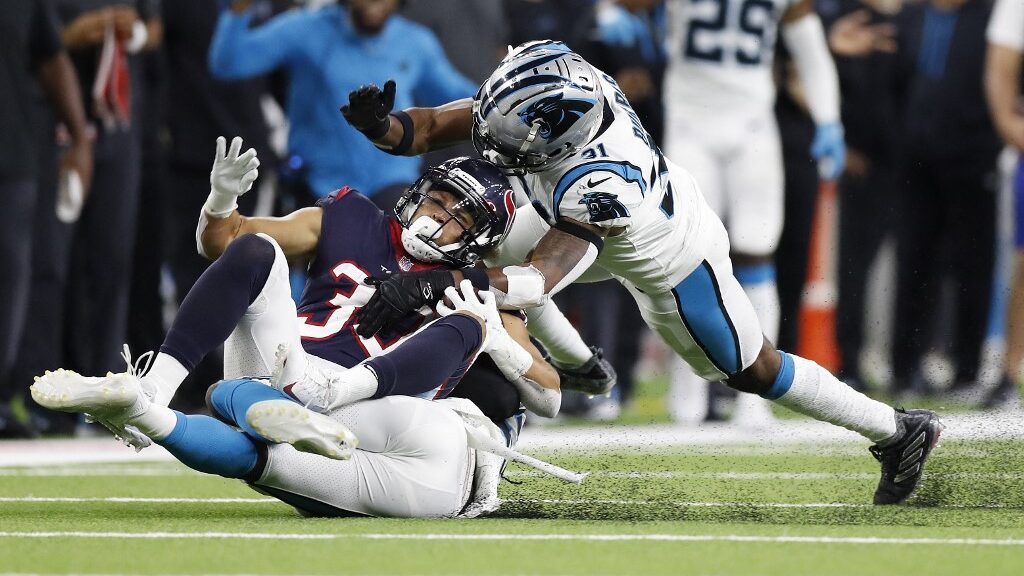 One of the great things about the top sportsbooks offering lines for every NFL game one week ahead is that bettors have plenty of time to handicap these contests. Being aggressive with Thursday Night Football games can pay off in advance or if you have to wait to see the injury reports. There are certainly notable trends for Thursday Night Football.
I would like to add a closer look at some of the key trends and systems that will help handicap the Thursday night games, which are popular for bettors looking to kick off their football betting weekends with a bang.
I believe the difference in scheduling and routine for teams playing on Thursday nights is immense, and that provides a great foundation for finding reliable trend data that can produce profits. As isolated contests, these are also high-profile games that bookmakers scrutinize heavily. Thus, we should capitalize on any advantage we can get.
I logged all Thursday night games since the start of the 2016 season. My data sample contains 122 games. In terms of football data, all of those sample sizes are enough to draw conclusions to take advantage of this season. One keynote: Only night games were included in the Thursday study, not the day games played on Thanksgiving. "Thursday Night Football" home teams own a record of 74-49 SU and 63-54-6 ATS (53.8%). Amazingly, totals are nearly split at 61-60-2 in that span.
With a home ATS winning percentage of 53.8%, we have something reasonable to go on for handicapping. However, here are more specific "Thursday Night Football" angles you might want to consider: Dating to Week 7 of the 2017 season, home teams on "TNF" own a fairly significant advantage of 28-11 SU and 24-12-3 ATS (66.7%), including a 5-2 SU and ATS run to close the 2019 season.
Home-field advantage on "TNF" has really picked up in the second half of the season in recent years, with Weeks 8-16 home teams going 22-6 SU and 22-5-1 ATS (81.4%) since Week 13 of the 2016 season. A sharp break exists in the performance of home underdogs in Thursday night games at the three-point line mark. Home dogs of up to three points are on a nice 11-4 ATS (73.3%) run, while those of 3.5 points or more are on a 4-15 SU and 6-12-1 ATS (33.3%) slide.
Home favorites of seven points or more are on a 22-2 SU and 17-5-2 ATS (77.3%) run on Thursday games since the start of the 2016 season. A long-running trend of Thursday night home-field advantage in divisional games has turned lately, with these hosts going just 5-6 SU and 4-7 ATS (36.4%) in the last 11 games. Before that, divisional hosts were on an amazing 17-3-1 ATS (85%) run. All but four of the last 18 "TNF" games with a total of 50 or greater went Under (14-4, 77.8%).
We've seen two significant Under trends so far. Which "TNF" games tend to go Over the total? The most prominent matchup is between non-divisional conference opponents with moderate totals between 42 and 49.5.
Those games are on a 15-5-1 Over (75%) surge. Reaching the 25-point mark is a key benchmark for road teams on Thursday nights. Teams that do are 34-6 SU and 33-5-2 ATS (86.8%) since 2012. For home teams, the benchmark for that level of success is a bit higher at 30 points. Hosts that score that much are on a 32-2 SU and 31-2-1 ATS (93.9%) run in that span.
Failing to hit the 25-point mark has been disastrous for road teams on Thursday nights, as evidenced by a record of 6-37 SU and 7-34-2 ATS (17.1%) since 2016. For home teams, the chances of winning when failing to eclipse the 17-point mark are minuscule. "TNF" hosts that score 17 points or fewer are on a 1-23 SU slide and are 3-26-1 ATS (10.3%) in their last 30 chances.
Other Betting Strategies
Check the Injury Reports
This sounds like a rudimentary piece of advice and something a seasoned sports bettor does on a regular basis. But Thursday night is a different breed of cat because we will not only be looking for those sitting out the games but those whose status has been upgraded.
Any player in that category has had precious little time to recover and is probably gritting their teeth and playing through pain. If you see one or more of the skill position players with an upgraded injury status then consider them to be vulnerable. The side with the most players in that category should be a solid fade.
Road Teams Cashed in 2020
You would think that teams getting the home-field advantage on a short week would perform much better than their opponent having traveled on a short week. However, road teams covered the number on 10 of 14 occasions last year while underdogs got the cash in eight of 14 instances.
The theory here is that the oddsmakers are inflating the lines on the home teams on Thursday night because logic would dictate the road teams would be at a sizable disadvantage. Will that trend continue throughout 2021? I do believe it will so consider betting the road warriors on Thursday night.
Superior Teams Thrive
If we look at the overall history of TNF and teams coming off of bye weeks, we find that the elite teams, not to be confused with the favorite in a particular game, fare much better than most. The coaching staff is better equipped to work on a short week because they are either better coaches than the others or have better players executing their offensive and defensive game plans.
It could also be a combination of the two but the general rule of thumb here is to identify a top-five team playing on Monday night and, barring injuries, lay the lumber.