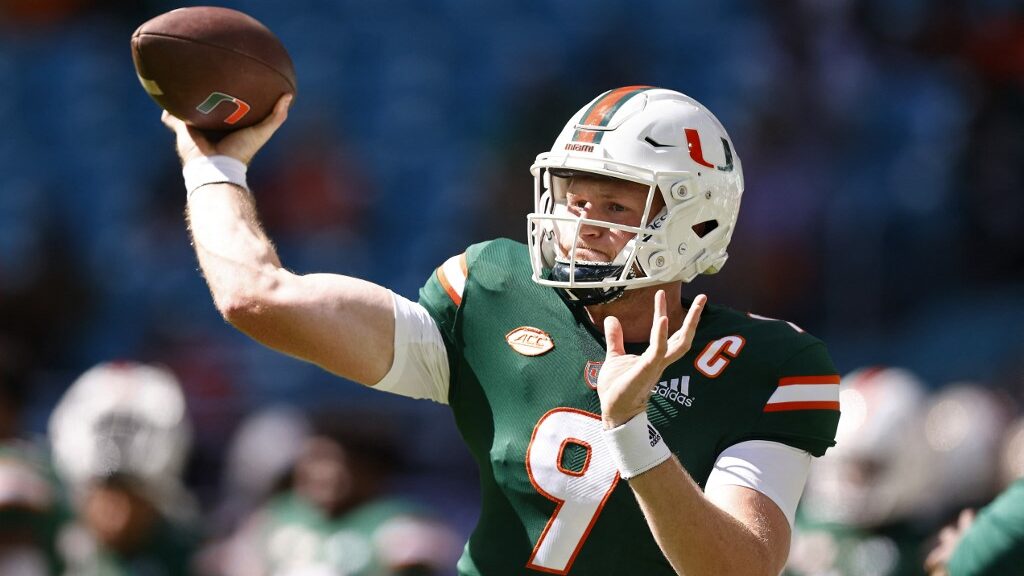 Successful sports bettors all know that getting the best number is important. But in college football betting, some numbers are much more important than others.
Bet Wisely
When betting college football it is important to know the key numbers because if you are laying even a half-point above when betting the favorite or a half-point below when betting the underdog, you could be in for an agonizing beat. There are few feelings worse than losing by the proverbial hook so it is important to know what to look for and how to avoid these financial landmines.
Remember, college football is comprised of young athletes, many of whom will be selling insurance in a high-rise instead of delivering hits on the gridiron when they graduate. Therefore, it is important to note there will be significant mismatches during the season between teams loaded with next-level talent versus those that might have only one undrafted free agent making an NFL practice squad upon graduation.
Those lopsided contests usually occur at the beginning of the season when a powerhouse like Alabama will welcome a D-1AA creampuff like the Mercer Bears to Tuscaloosa. The spread will be enormous and in those double-digit contests, you will find there are no true key numbers. However, getting the best available line, as in every bet you make, is always paramount.
What's in a Number?
When two teams are close in talent, so too is the point spread. This is where a seasoned pro knows that it is better to pass a game than take a bad number, whereas the recreational bettor will make a wager just so they have action on the game. Joe Q. Public is also never as concerned as he should be about the actual lines. If two high-scoring teams are playing the betting public will reflexively go over the posted total regardless of the number. Not smart.
According to a report based on college football scores over a 35-year period, the most common margin of victory was three. It showed up in 8.3 percent of the outcomes followed by 7 which occurred in 6.7 percent of the contests. You might be surprised to know that the third most common margin was 10 (4.2%) and then a tie between 4 and 14 both at 4.1 percent. The number 6 was fairly far down the list at 2.9 percent.
Therefore, the point in all of this is to be wary of laying 3.5 or taking 2.5 because the half-point in critical margins of victory can come back to haunt you. The same can be said of laying a half-point or more above 7, 10, 4, and 14 when betting the favorite or a half-point less when betting the underdog.
The reason these numbers appear more than others is that football is comprised mainly of field goals (3) and touchdowns + extra points (7). In addition to the above key numbers, an experienced bettor is always cognizant of any numbers that are a combination of one or both like 6, 9, 17, 20, 21, etc.…
It's never a bad idea to pass on betting a game if the number you will be forced to take is contrary to the lessons learned above. If the best number on a favorite is 3.5 or 7.5 then scratching it off your list is likely a wise move. The same can be said of an underdog getting 2.5 or 6.5 points because taking bad numbers will be fatal to your sports betting bankroll.
Keep Your Options Open
Key numbers can be critical but they don't show up in every game. We often see college football odds that are seemingly innocuous numbers like 11, 15, 26, etc., and we don't often appreciate that any number can be critical if the game falls a certain way.
Therefore, the best advice is to avail yourself of as many different options as possible. Professional sports bettors always have at least two outs and most of them have many more. The more sportsbooks you can choose from the better your chances of getting the sharpest number available.
If a favorite is laying 16 points at two of the best sportsbooks available like BetOnline and Bovada but another A+ book like Heritage Sports is dealing the chalk at -15.5 then the choice is clear. Naturally, Heritage Sports (visit our Heritage Sports Review) would be the book to bet with and if the favorite wins by 16 then you will be cashing a ticket while everyone else content to take whatever line is force-fed to them will take a push on the game.
So, make sure to exploit every advantage possible because the bookies aren't taking your bets to lose money. It is up to you to be savvy and make smart decisions, therefore, the best way to do that is to establish accounts at A+ and A rated sportsbooks.