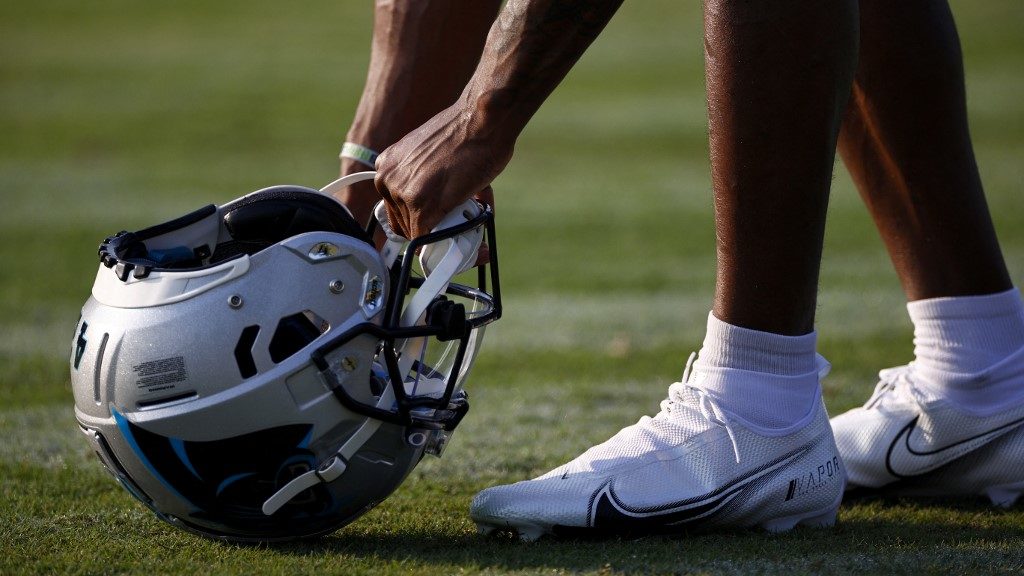 In the sports betting world, we are told that there are two different types of bettors. The "sharps" are the professional bettors, and the "squares" are the general betting public. This might be a bit of a misnomer though because you can be a "professional bettor" in the sense that betting is what you do for a living without being a "sharp," and you can be a casual bettor without being a "square." The difference is not how much money you bet, or how frequently, but in how you prepare.
First, let me get this out of the way: As a sports statistician going on ten years and as an advantage play aficionado, I do not think that the house can be beaten by the average run-of-the-mill bettor on a regular basis. I am only offering this template on how to handicap college football games to illustrate the differences in how sharp bettors prepare vs. the average bettor. You do not necessarily need any special software or algorithm to be sharp, and I am particularly skeptical of computer models that rely too heavily on previous outcomes.
The average football fan who watches all the games can do very well predicting games if they know what details to focus on and how to prepare. So let's go through a list of all the human element factors that I take into consideration during the lead-up to a game.
Motivation
Here is where we move from the very basic to medium-level handicapping. This level's focus is on the intangible circumstances that could decide a game. A lot of it might seem like common sense, but in college football, little things do matter. Every team has good or better athletes, and besides premier QB play and coaching, there isn't really much difference between most teams.
The oddsmakers know this, which is why about four out of five college football lines featuring teams in the same conference are set within a single score. So what intangible can be a determining factor with evenly matched teams? Motivation.
Proper handicapping is about recognizing determining factors for a game, and teams having something to play for vs. teams who don't is a huge factor. As an aside, this is why I am skeptical about handicapping algorithms. How do you quantify teams who have given up on the season? What metric would one use to do that? And if you didn't do that previously, doesn't that taint your previous data?
Travel Schedule and Byes
Always follow the part of the schedule a team is on. Are they on a road trip? Is their bye coming up? Is there a time zone difference for one team but not the other? Is it a warm-weather team heading into the cold or vice versa? These are all human elements that can turn into factors for deciding outcomes, especially if it's an even game on paper.
Trap Games
A "trap" game is where a team could be looking past an inferior opponent because they have a more important game coming up. This is quite common in college because the players are inexperienced and less predictable. It may be a little too early in the season for there to be actual trap games now, but keep an eye out for potential trap games during the home stretch of the season.
Jobs on the Line
There is a difference between a bad team that has nothing to play for and a bad team that is in jeopardy of a regime change. This is an important distinction to make, and it's why teams usually can't tank in college football.
The average college football season has 10 or more head coaching changes, and new head coaches usually bring in their own staff, their own style, and more importantly to the current team, their own players. Players realize that losing could force the team to change coaches, which means their role could be on the line as well.
So for every team like the USC Trojans who may have a bit of a mutiny on their hands, you are going to have the team who will be playing hard even when the season is lost. Admittedly this is a bit of a judgment call, but you should be able to know when teams are playing hard when you see it. This is a basic tenant of handicapping: translating what you see on the field into determining the outcome of a future event.
"No One Believes in Us"
The final segment on the human element is often heard in locker rooms, no matter if it is true or not, and has an impact on games. So how does someone with no access to players know when a team is feeling disrespected? You can start by looking at the line. Chances are if the line is outsized or in double digits, a team is going to try to use that as motivation to get up for the game. Does it work? Well, perhaps there is a reason why the bigger the favorite in college football, the more often they cover.
As an overarching thing, respect is important in every locker room in college football. In order to handicap this, always know the result of the recent games the teams have played. Was the game contentious? Was it an important game? What would seem like an irrelevant week 14 game on paper might just be a team's championship in terms of motivation due to a previous meeting, and if so, it would be wise for you to know that.
Now a question you might be asking yourself is, how can one quantify something like motivation into a betting line? Well, there is no specific formula like "deduct one point from the Nebraska Cornhuskers spread for every player who anonymously rips Scott Frost." Everything must be taken on a case-by-case basis and intangible factors, while important, are just a component of the handicapping process.