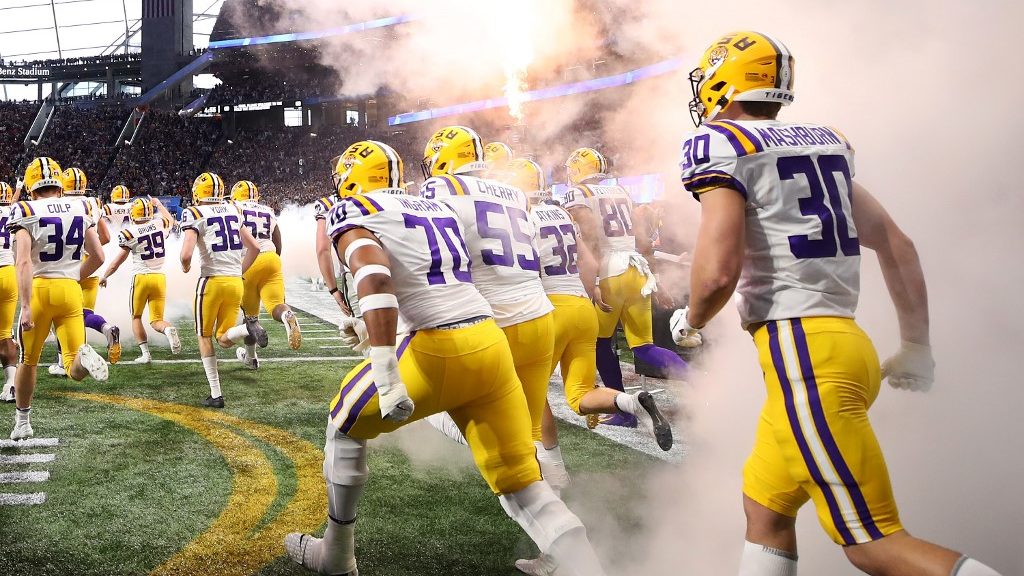 Betting on college football can be one of the most intimidating forms of wagers because of the unpredictability of the sport. Like any form of betting, we have to be as informed as possible before placing wagers. As always, we have you covered for the best ways to make money.
The influx of analytics has not only made us smarter but also can cause paralysis by analysis. There's so much data available to us that it's easy to talk us into any direction our hearts may desire. This can be a costly lesson for new bettors or for those looking to get more out of their current betting strategies.
How to Bet College Football Spreads
After turning a profit in each of the last two seasons, we have the best strategy and set of resources for you to bet spreads in college football. Avoiding usual traps and temptations is critical when it comes to turning a profit.
Especially early in the season, we're relying on teams set to return a large amount of production. Although progress is not linear we have found more often than not veteran teams are more prepared to cover their spread and money lines. Even in the COVID-19 era this has proven to be an effective way to win more than we lose.
The only time this rule can be consistently overlooked is when one of the nation's blue blood programs is involved. Alabama, Clemson, and Ohio State have all proven their recruiting strategies and elite coaching situations will help them overcome any limitations youth may give elsewhere. Obviously in matchups where the talent on paper is clearly uneven, this rule can be overlooked as well.
Oddsmakers tend to rely too much on preseason expectations compared to looking at returning production. This is a big opportunity to cash in during the early part of the season. As the season adjusts it's hard it's more difficult to take advantage of misaligned expectations and what we've seen at the data and analytical levels.
Trusted resources take time to verify but that's why we continue to use a variety of data points and individuals to cross reference. We never want to use just one resource because spreads can quickly cost what should've been profitable bedding cards into a nightmare situation.
That being said, we don't always want to play the favorite and we don't want to play the big-name programs. Some of the best values each week are in lesser covered conferences and don't feature Heisman contenders. We like to look for value not to just play the big game on Saturday night.
Our favorite references include CFBstats.com, Oddsshark.com, and Bill Connelly of ESPN's SP+. The balance of these models helps provide a clear picture for value. Even the raw stats can be aligned to find strengths and weaknesses of programs that otherwise seem difficult to gauge.
For example, Connelly's model has consistently identified quality underdog teams. We prefer this when looking at spreads, however this is a fine resource and close spreads and we're looking for big value money lines.
It's important to balance this model with a computerized model like Oddsshark has. Their model does better when it comes to projecting big games. While we're not always looking for the headlining games, it's an evitable will want to get involved because it can be clear who has the advantage entering the game. Ultimately we just want the best place in the most profit and sometimes top 25 matchups provide us.
Conclusion
Overall, it's critical to not get emotional and overreact to what we saw one week ago. When the season starts this fall, prioritize the value place. We're not looking to take small returns for big risks. The best place is the right blend of analytically smart decisions, and using the eye test to look for the right opportunity.
Occasionally it's OK to go with your gut feeling but do not make this a habit or an overall strategy call. Cleanse your palate before watching a big game or preparing to make your picks. Bias fandom and emotion will not help you when it comes to profiting every season as we have.
If you have better resources or a different strategy, we are happy to to hear you out and trade our best practices.