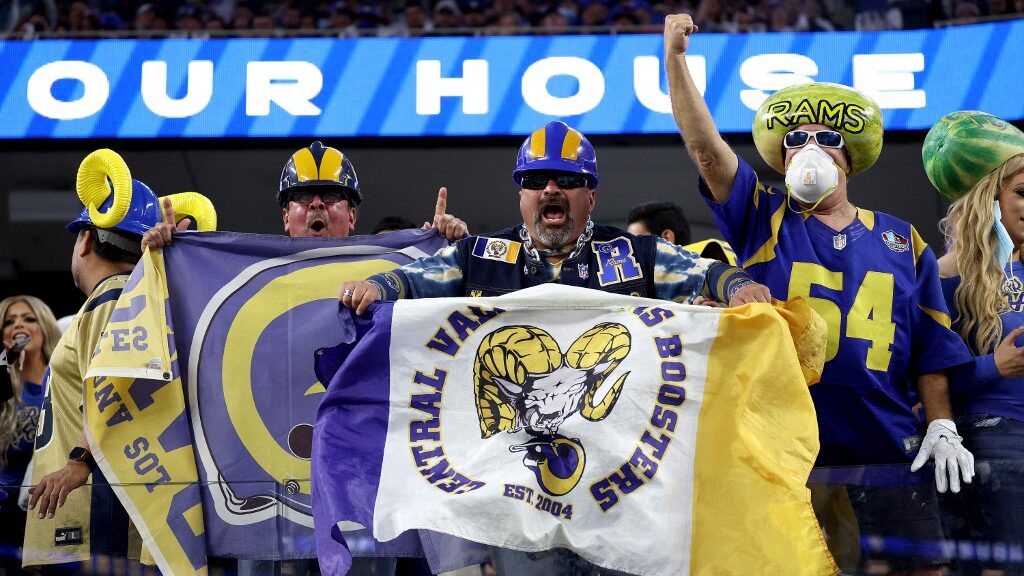 Everyone knows it's smart to shop around and find the best price for the thing you want to buy. So, why do so few people shop around when it comes to finding the best sports betting odds and lines?
Chances are good that you already do it when it comes to food, clothing, cars, and tons of other stuff. We're going to show you how to take the exact same logic and apply it to sports betting. By finding better odds and betting lines you can risk less and win more.
In this article, we'll explain the biggest reasons you should start line shopping and how to get started right now.
Spoiler Alert: The key is signing up to lots of different online sportsbooks.
What Is Line Shopping?
In short, line shopping is finding the best value for your money by looking at the odds at different sportsbooks for the same wager. Regardless of the game or kind of bet you want to make, it's probably available at lots of different bookmakers.
Thanks to online betting, you can compare prices at the click of a button and choose the site that's offering the best odds or the loosest betting lines.
Essentially it is the same as any real-world example of "being a good shopper" except it's in the world of sports betting and the prices are in the form of odds, point spreads, and totals lines. It takes some extra time and effort but takes it from us, it's worth it.
But what's the easiest way to actually compare odds and bets across different sites?
Comparing the House Commission
One of the simplest ways to compare which sites are laying the best lines is to see how they pay out on an even-likelihood outcome like flipping a coin. A perfect example could literally be the coin flip at the Super Bowl.
Since casinos and sportsbooks make their money on the juice from each bet they cannot offer fair 1:1 payouts. They get a rake and it's the cost of doing business. The question though, is how much rake they take.
By comparing the average commissions you can start to get a feel for which sportsbooks have competitive prices.
For sporting events where both teams are evenly matched in the eyes of the public and the oddsmakers, you can find sites paying anywhere between, for example, -105 to -120, or sometimes even worse.
If you make the same 50/50 bet many times over the course of a year, for example, the extra dollars you spend or save are going to make a huge difference. It is imperative you consistently check for the cheapest price and the commission is a good place to start.
Take a look at which sports betting sites have the fastest payout.
Comparing Odds of the Same Bet
The most common way to use line shopping to your advantage is to do your research and choose your bet as normal. Imagine you want to make a simple point spread bet. When it comes time to place your bet, visit as many sportsbooks as possible and find the biggest payout or the most favorable betting line.
Sportsbooks adjust their lines for lots of different reasons and they're not always the same from site to site. With a little legwork, you can increase your profits significantly.
Bonus Shopping
Since sportsbooks generally give you a welcome bonus when you sign up and deposit, opening multiple accounts can earn you lots of different bonuses.
Not only will you benefit from having more options to compare prices, but you'll also get free bets and free cash to bet with. It's a win-win.
Take a look at our in-depth guide to sportsbook bonuses for more information.
Advantages of Line Shopping
There's a big upside to line shopping and in this section, we'll explore some of this practice's biggest benefits.
Long-Term Thinking Equals Long-Term Winning
Even the slightest margins can make a big difference in the long run. While shopping for a small edge might seem like a lot of work for a relatively small difference in profit, especially at smaller betting units, the extra value needs to be thought of in the long run.
Remember, the house already has an edge, don't give them more for the sake of lack of effort or indifference. If you use line shopping to earn just $10 in extra equity on a bet you make every week, by the end of the year, you'll win an average of over $520 more.
Gaining Knowledge of Sportsbooks
By doing the due diligence of shopping around you are training yourself to take sports betting seriously and, subsequently, you are developing the correct habits of research and studying.
By exposing yourself to other sites and spending time comparing odds, you'll develop a more well-rounded approach to betting and you might run into other opportunities or bonuses you wouldn't have seen otherwise.
More Bonuses and Promotions
It's no secret that online sportsbooks offer bonuses and special promotions when you sign up. By signing up for lots of accounts, you'll not only benefit from comparison shopping on your bets, but you'll also get more bonuses too.
Having lots of accounts means you can take advantage of special deals and offers and ultimately get more value to help grow your betting bankroll.
Tracking "Steam Movement" of Odds and Lines
The phenomenon of quick and substantial line movement across multiple books is called steam movement and it is important to recognize it when it is happening as it tells you a big story.
It is sparked by either large money from smart bettors or big public waves of cash, or both. A steam movement is a price action exceeding a 5% change in less than twelve hours. If you see this, you need to recognize that something is up.
Another less discussed benefit of line shopping is to know which sites are most likely to alter their lines and when. Depending on which sites you are comparing, over time you may begin to notice the consistency and timing of their oddsmakers.
Some places may be more stringent and rigorous while others move more. It also depends on how many punters they have and if they have any sharps or whales who can force movement on a line.
Line Shopping Timing
With experience, you will learn that most sites are quick to match up to their offerings and their lines so as to be competitive and not make mistakes. That being said, if you know when the sites post their new lines, things are less likely to match up precisely and these short-lived moments are opportunities to strike big.
Be prepared with your expectation, compare it to what the oddsmakers are thinking, and then compare it across the different books. If there is a spot that best suits your needs, jump in fast.
Finding Half a Point
Spreads that are close but different by 0.5 points are huge opportunities to protect yourself from any last-second scoring that turns your ticket from a winner to a loser.
A general rule of thumb to remember for sports betting is that to be a long-term winner and overcome the sportsbook's 10% commission (bets with odds of -110), you must exceed a 53% win rate. That might seem rather low to achieve but it is easier said than done.
It is crucial to respect the process and the numbers. Line shopping is one of the best practices to help yourself get to the required win rate and maintain a consistently positive return on investment.
How to Find the Best Moneylines
Moneyline wagers are bets where you simply pick the winner of the game. It doesn't matter how much they win or how many total points are scored. You'll see a plus (+) sign next to the underdog and a minus (-) next to the favorite on moneyline bets.
For the favorite, you'll see something like -140. If you bet exactly that amount, and the team wins, I will make $100 of profit. If the favorite is listed at -200, it means you have to bet $200 to win $100 in profit.
For the underdog, the positive number shows the potential profit on a $100 bet. If the odds are +180 then a successful $100 bet will pay out $180 in profit.
So when you are shopping the lines you hope to find a favorite line that's smaller so it costs you less to earn $100 profit and with the underdog, you hope to find a line that is bigger so your $100 wager can earn an even larger profit.
Does it make sense? Sure, but you might ask, is it really worth it for an extra few cents on the dollar? The answer is, absolutely. In the long run, that 5% difference will add up in a big way.
How to Find the Best Point Spread Bets
There are two big things you need to do when shopping lines for point spread betting. First, look for a wider margin of points (usually even half a point is a big deal). Next, you also want to compare the odds for bets with the same point spread.
When shopping the spread just for points, be sure to compare many sites and as early as possible. You'll be best off making notes of which sites post lines the soonest or latest and then which sites follow the lead of other sites. Are their oddsmakers setting the most accurate lines.
If you are finding discrepancies with the spreads across different sportsbooks, go on to compare the odds that are laid for these spreads. You may find that some sites offer friendlier reduced commissions. Be careful, however, as in some cases that may be misleading as the fine print might stipulate that those odds are strictly for new sign-ups or part of a special promotion.
Remember the importance of key numbers. You may think you've discovered great value with an extra half-point on an NFL match up that is giving 1.5 instead of 2.0 on other sites. While it is true that this does help, it is far less impactful than a half-point connected to a key number such as 3 or 7.
How to Find the Best Over/Under Bets
Once again, your duty is to spot both differences in the total points given and also the odds offered if the totals line is the same.
With over/under betting you also have the opportunity to isolate differences within each game. For example, the first quarter and first half of basketball and football, and after the first period in hockey. Some sites also have over/unders for run totals in baseball after 3 and 6 innings.
Further to this, you can also isolate over/under betting per team as you do not always need to be on the game's total itself. With all of these variations in totals betting options you have ample opportunity to line shop for different odds or values across these leagues.
Line Shopping in Different Sports
There are some subtle differences in the ways a keen line shopper can find and anticipate different odds for different sports. Before we get into the details for each major North American sport, let's cover a couple of key concepts you need to think about:
How big is the betting market for each team? Some teams have larger fanbases than others. Think of the Yankees, Cowboys, or Lakers, for example. Since this is the case these teams tend to have larger sums of cash pumped into their games and this often makes lines move more than other games. This creates opportunities for you to find a better deal when you're line shopping.
A big percentage of the public wagers on favorites without doing a lot of research. Sportsbooks love this kind of gambler. You can take advantage of this situation by knowing that these types of bets tend to land on large home favorites with popular and large fan bases. Because you can predict that a lot of money will come in on the favorite, you can either get your bet early and get the best price or wait and bet on the underdog later when the line moves. By shopping around at different sites, you can find the lines that move the most in your favor.
The type and amount of scoring matters, especially in the NBA and NFL. When you're line shopping, pay close attention to key numbers that affect things like point spreads and totals. In football, the key numbers are 3 and 7. In basketball, they are 7, 5, and 6. Line movements around these numbers are usually more valuable opportunities. A difference from 7 to 6.5 in football carries much more significance than 2 to 1.5, for example.
The specific sportsbooks you are comparing matter too. In practical terms, most people don't have a ton of time to compare every single online sportsbook for the best odds. Pick a manageable number and make sure you get a good cross-section of the very best options. Check out the expert reviews on this site to compare sportsbooks on all the most important features.
Good Line Shopping Habits Pay Off
Line shopping will help your bottom line, period. Your bankroll in sports betting is like a team's win-loss record. It's what separates the pretenders from the contenders and it can be a big factor in whether you become a long-term winner or loser.
By understanding when, how, and why lines move across different sportsbooks and then choosing consistently better prices, you will profit more. Now it becomes a matter of putting knowledge into practice and embracing the fact that with a little bit of extra time and effort you can reap the rewards and see your bankroll grow.
If you're in a state with legalized online sports betting, you're going to need to create a few different accounts at some different US-licensed sportsbooks. This is also a great opportunity to cash in on promotional new user deposit bonuses.