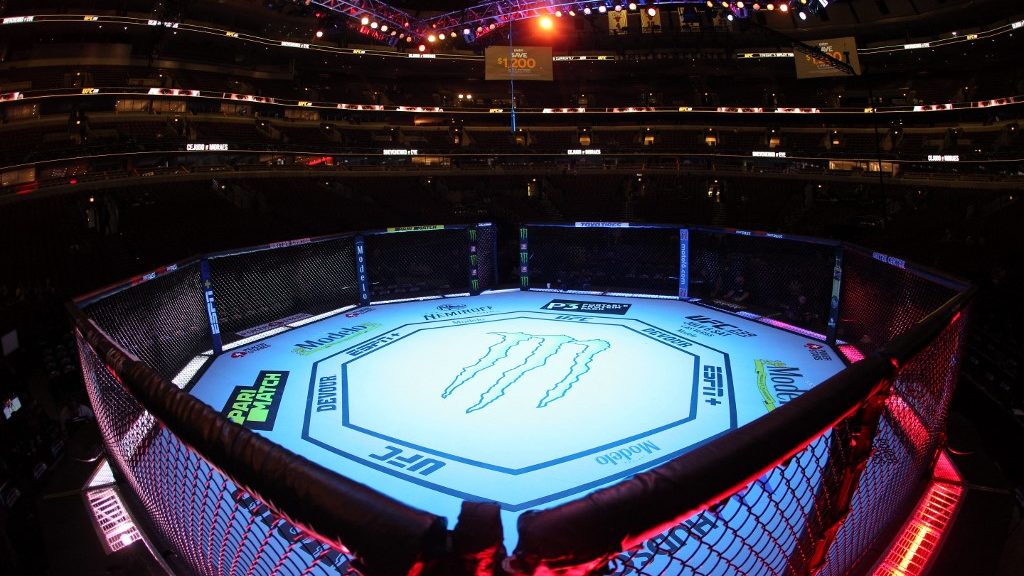 Introduction to UFC Betting Strategies
Mixed Martial Arts has become the face of sports combat wagering. Each week, there are multiple events held by several popular MMA promotions such as the UFC, Bellator, PFL, LFA, ONE FC & RIZIN, to name a few. Because the matchmaking methods differ from boxing events, odds and value are much more tempting for MMA bettors.
However, before running wild with your hard-earned money, be sure to learn some of the basics of MMA betting by reading our guide. This will assist and grow your knowledge – hopefully helping you avoid some of the worst betting ethics surrounding the world of mixed martial arts wagering.
Bankroll Management
Serious long-term bettors should be prepared for a disciplined journey ahead, and there's no better place to start than by managing your bankroll as it were an investment.
Set aside the amount of money you're willing to invest into MMA betting, and keep your staking methods between 2-5% of your entire bankroll. This practice is essential because it balances your wins & losses; it's impossible to profit every week, especially in a sport like MMA, where a contest is over within seconds. This volatility can often cause losing streaks, but those losses will not be as departmental to your investment with a controlled staking method.
With that said, it's always dependant on your betting practices; specific methods such as flat stake betting or compound interest betting will have you alter stakes accordingly. But, from a beginner standpoint, the 2-5% risk of your bankroll is a valuable way to start.
Create Your Own Probability and Expected Value
Implied probability in MMA betting is when the available odds-on fighters then reflect the likelihood of an outcome taking place in a percentage form. If Kamaru Usman is priced as a -400 favourite, these odds will convert to an 80% implied probability.
Breaking this down can often confuse bettors, but the odds created are permanently configured by professional oddsmakers. This means there are edges, advantages, and mistakes to capitalise on.
After studying MMA contest for over twenty years, I can tell you; there have been countless moments where bookmakers have over or undervalued fighters, therefore, giving the betting public a greater chance to cash.
I recommend ignoring the odds until your research has been completed. Not too fast, as you will only get out what you put in. I personally spend days, sometimes weeks studying the events to come. But here are a few essential pointers you should look for whilst researching.
The Style of Matchup – Does one fighter perform better than his opponent in one given area? e.g. grappling, striking, cardio.
The Age & Durability of both MMA Fighters – Will one fighter have a significant advantage? e.g. through his ability to avoid being knocked out and younger age.
Weight Cuts – The bookie losses their ability to judge a fighter based on their weight cut, and if a heavy favourite is coming off a bad weight cut, it could be time to cash in on the underdog.
Fight Tape – Perhaps the most important is to study each fighter and their level of skill. This approach is going to give you an advantage when deciding on what price you would give them.
These are just a handful of variables involved in mixed martial arts gambling. Still, when creating your odds and then comparing to what the sportsbooks have offered, there is another way you can approach making your probability.
Striking (25%), Grappling (25%), Cardio (25%) and Durability (25%). Take four factors that will dictate the fight and once you have researched the fighters past contests, score them based on those critical points compared to their opponent. If wrestling standout Kamaru Usman is fighting a skilled striker, you may give him the complete 25% for grappling. If he also has the cardio advantage, that will be another 25% etc… Once you have concluded on the percentage chance that Usman has of winning, you compare it to the bookmaker's available odds. And sometimes, you may have a significant edge on what the oddsmakers have missed.
Chose Your MMA Betting Markets With Caution
With so many options available, high valued proposition bets can become tempting. But unless you've found solid reasoning, betting on precise outcomes will damage your bankroll long-term. So, if you explore these niche markets such as 'first round knockout' or 'fighter A to win by submission', be sure to adjust your stakes accordingly.
Another mistake made by bettors is when they trust the bookmakers heavily juiced favourites. You can only bet so many higher probabilities before one losing bet can cost you a rough night. I'd recommend avoiding favourites at -300 and above if inexperienced in MMA betting. Paying 3-5 units of your bankroll on one bet is unethical.
MMA Betting Conclusion
Your journey has just begun, and there is a lot more to learn. But the best way to gain MMA betting knowledge is through practice. Be sure to find the best value through Bookmaker Review's odds comparison page because losing value can be the difference-maker for long term bettors.