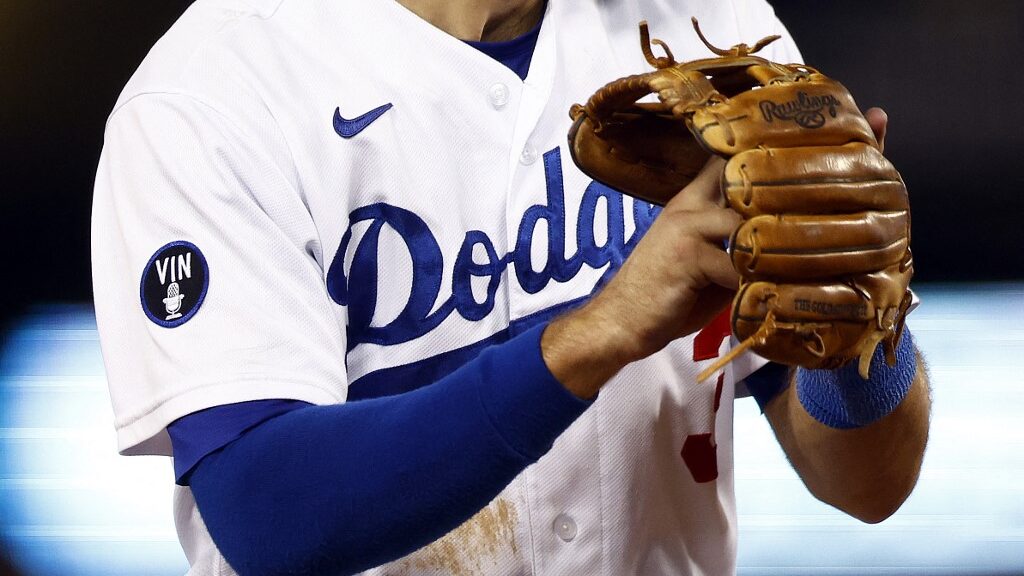 The second half of the Major League Baseball season is like a whole new world and sharp, savvy, bettors must adjust to the teams that have bolstered their rosters at the tradeline while understanding which teams were sellers bent on restocking the farm system.
---
Look in the Mirror and Reflect
If you are serious about making money through sports betting and you are not keeping track of your bets then start. The second half of the season is a perfect time to take stock and reflect on your betting habits. What's worked, and what hasn't?
When Does the Second Half of the Season Start?
But let's identify what we mean by the second half of the season. If we are to take this literally, most teams have played their 81st of 162 games in early July. However, the All-Star break is universally regarded as the bridge between the first and second half of the seasons which roughly begins on July 20th when teams return from the break.
However, if we are to pause and consider our success, or lack thereof, then doing so after the MLB trade deadline would be ideal. The deadline lapses anywhere between late July to early August and although nearly 65% of the schedule has been played, it is then that we can consider making adjustments in our MLB picks and have an understanding of whether teams have improved or regressed after the dust settles.
We need to identify which teams were buyers, those that believe they have a chance of winning the World Series now and not later, while also recognizing those clubs that were sellers and have essentially given up on this year but hoping the assets they received for their players will manifest into a winning franchise in the future.
---
Avoid Betting Patterns
Find out what you have gleaned from your review of your first half wagering history. How many favorites to underdogs did you take? What was your average moneyline? If you are inclined to bet big favorites on a consistent basis you will soon learn it is a recipe for disaster.
However, routinely betting on big underdogs requires patience and enough ammunition behind you that your bankroll will be able to withstand a barrage of even money losses before a big one hits home.
But betting on big favorites or big underdogs exclusively demonstrates a lack of understanding of the game. Blindly following a pattern is accounting for no adjustments to the lineups, injuries, pitching matchups, or hitter profiles.
That's the polar opposite of what a sharp MLB bettor does and it's not something we would advise in any sport, let alone the 162-game grind that is the Major League Baseball season.
---
Crystal Ball Formula
Factoring in the additions and subtractions on a ball team after the trade deadline is paramount to assessing their chances moving forward. However, in addition to what they will be, wouldn't it be interesting to find out how many games they should win at the end of the season?
There's a formula that will provide us the answer and you don't have to be a mathlete to divine the answer. It's called the Pythagorean Expectation and its roots are traced to the father of Sabermetrics, Bill James.
We will use the Boston Red Sox numbers immediately after the trade deadline in early August of 2022.
Runs scored + runs allowed (473 runs scored + 488 runs allowed = 961)
Divide the runs scored (473) by the total (961). 473/961 = .492
Multiply the percentage (.492) x the number of games in a season (162) = 79.7
The number equates to how many games this team is expected to win if everything stays the same. In this case, the Boston Red Sox are projected to win 79-80 games.
---
Playing to Win
Although the motivation to win could very well be the most overrated factor in determining which team to bet on, it does come into play as the season begins to wane. What a sharp bettor will do is understand which teams are in it to win it and which teams are either mathematically eliminated or will be soon enough.
And it is not as though the players on the losing teams are going to suddenly give up, as some are playing on the last year of a contract and want to negotiate the big bucks that come with a personally successful season. But what you must be cognizant of is the managers of these losing teams giving their wounded warriors more time off, or even relegating them to the IL for an extended period.
Therefore, it is not uncommon to see call-ups from the Triple-A club getting their reps in once the season becomes meaningless. And when this happens, these teams slip increasingly further down the standings and out of postseason contention.
Avoid This Mistake
Betting against these teams sounds like a swell idea, right? Well, the best sportsbooks know this game and they will harness the contenders with huge moneylines when playing the dregs of the league.
If you believe a three or four-game sweep is in the offing when a top-tier team plays a cellar-dweller then bet the chalk on the series sweep prop rather than laying -250 to -400 on every game. All it takes is for one series to go sideways and you can burn through your bankroll laying those enormous prices.
A better idea is to bet on games in which both teams are in playoff contention. The lines will be reasonable and if you do your due diligence by factoring in how each team has improved and how the starting pitchers have historically fared in the second half of the season, you will be in good shape to make money through the rest of the season and into the playoffs!