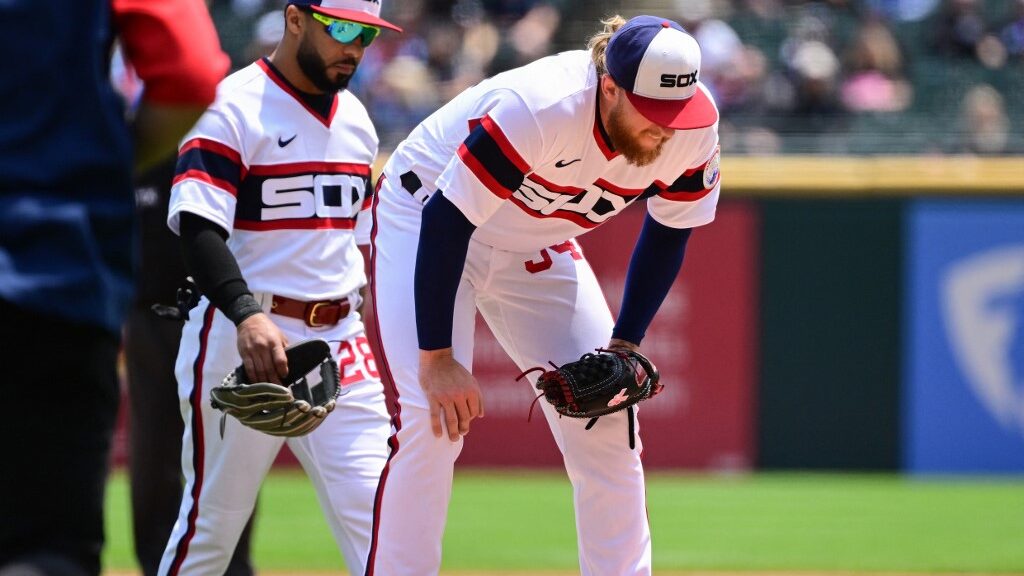 Pitchers are the quarterbacks of baseball and an ace is worth his weight in gold. But what happens when these top-notch hurlers are sidelined and how do you assess your options when it happens to you?
Your Futures Depend on an Ace
Betting MLB futures can be a lucrative long game to play if you know what you are doing. Some professional sports bettors believe it is the ideal opportunity to bust the books whether it is a futures bet for a team to win the Division, Pennant, World Series, or even betting on over or under on a team's season win total.
But whether you are a recreational bettor or a seasoned pro, betting MLB futures has a great deal to do with a team's pitching staff. The top pitchers in the rotation are critical to a team's success but getting these aces to take the mound every five days is not always possible due to short- and long-term injuries.
Yet, missing a few weeks or a month is not necessarily a death knell to a futures bet, especially if a reliever-turned-starter, or a call-up, can adequately fill the backend of the rotation while the others move up a slot. It often provides an excellent opportunity for the others to rally around the flag and play an even better brand of baseball knowing their ace is out.
However, an extended absence is bad news and there is no way to paint a more optimistic picture. If your futures bet was under a season win total then this bodes well for your chances. On the other hand, if your futures bet on the team was to win the World Series or over a season win total, it's time to make adjustments.
Ace is Done
Recovering from Tommy John surgery will take a pitcher out of the picture for the remainder of the season. Aces are not exempt from this timeline, therefore getting adjusted odds on the team you bet on would be the first step in remedying what could be a dire situation.
You will find the season win total will drop, but by how much depends on how far into the season it is when the injury occurred. Some might want to double down and take advantage of the higher Division, Pennant, and/or World Series odds.
How Strong Is Your Team Without Their Ace?
Teams are not built on one player and if you believe the lineup is powerful enough to win games on its own or that the pitching rotation is deep enough to withstand the ace's absence then taking another bite at the apple may be a savvy wager.
Remember, if this happens before the trade deadline, a team in the playoff hunt will be buyers at the deadline and could acquire another big-time arm to lessen the loss.
But if you feel the loss is so great that the team's chemistry is irreparably damaged and their ability to win those games every fifth day is significantly diminished then there is not much to do other than cross your fingers and hope the No. 2 man and those behind him are capable of picking up the slack.
What you don't want to do is double down on a team trending in the wrong direction. Some teams can handle losses better than others while there will be others that throw in the proverbial towel. Determining the constitution and intestinal fortitude of the team is the key to determining which path to take.
---
Choose Your Lines Wisely
Whether your ace goes down or not, getting the best MLB odds available is a must for any handicapper looking to maximize profits over the long grind of the MLB season. Sharp bettors must have at least two sportsbooks at their disposal to compare lines but why have two when you can have more?
You will see differences not only in the futures betting market but also in the daily MLB lines from one online book to another. Why bet the Yankees -185 and when you can get them -175 somewhere else? Or if you favor underdogs, getting the Phillies at +150 beats +135 somewhere else.
Studies have shown most bettors are armed with only one sportsbook which takes away their opportunities for better lines and higher odds at other shops. But regardless of how many sportsbooks you do business with, make sure they are reputable and have a proven track record of paying when a payout is requested.
If you are unsure which sportsbooks are the best of the best, take a look at our Best Sportsbooks guide. BMR has done an exhaustive search of all the major sportsbooks in the industry, and it is a fact they are not all created equally.
Make sure you check out which books will provide loyalty bonuses, looser lines, and above all else, an expedient method of payment to their customers.
Remember, it's one thing to sweat the game but never the payout!