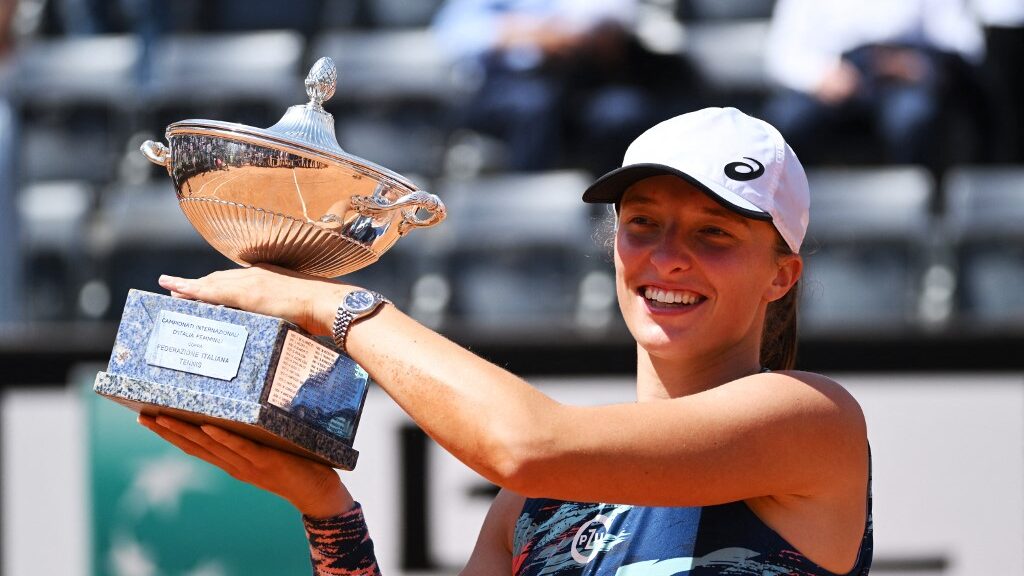 BMR's expert tennis handicapper, Spread Astaire, breaks down the best tennis betting strategies you can take advantage of.
Betting on the Moneyline
I like to target ML underdogs in the WTA. Tennis has a high variance in results, especially in smaller tournaments. Targeting ML underdogs in favorable situations created by travel, fatigue, and being accustomed to the current surface allows the discerning bettor to be profitable.
The ATP is more chalky. The favorites win more often, but the ATP odds reflect that. Also in the ATP, breaks of serve are more important. In the WTA, falling behind by a break isn't as devastating, and leads to more live betting opportunities.
Tennis Players' Performance: What to Look for?
On the ATP side, it is much rarer for a player to recover from a break, especially on quick hard courts and grass. Recovering from a break is the toughest on quick hard courts first, grass second, medium-hard courts third, slow hard courts fourth, and clay fifth.
Also, clay can play slow or fast, so keep an eye on that. The slower the surface, the easier it is to break your opponent's serve.
Surface matters! Players' skill levels wildly fluctuate from surface to surface. It doesn't always make sense. There are plenty of baseliners who struggle on clay and big servers who struggle on grass. Get to know each player's preferences and where they are comfortable.
If you aren't sure, watch a couple of rounds of each tournament before betting. First-round odds can have some value if you are intently watching the tour, but for beginners, I would suggest waiting until the 2nd or 3rd round to enter the fray. That way you have seen the player on the specific surface and in the specific conditions.
Tennis Moneyline: Common Mistake
Do not parlay more than 2-3 ML favorites!! It's easy to assume the more talented, accomplished player will win but that isn't always the case. There are many upsets in tennis and draws are unpredictable. Very rarely do the results mirror the seeding.
The smaller the tournament, the more likely upsets are to happen. Many players are forced contractually to play in smaller tournaments and are not as invested in their results.
As a general rule, the more prestigious the tournament the more uniform the level of effort. Many small tournaments offer large appearance fees but that doesn't mean you'll get a player's best effort.
At the big tournaments, this strategy can be somewhat viable, but, at most, I like to use 2-3 players just to get my odds to around even. Loading parlays with 6 or more favorites rarely ends well.
Betting on Tennis: Using Statistics
I prefer to use tape study as my prime source of handicapping and I look to the numbers to confirm what I'm seeing. Obviously, I can't watch every match so I can get biases from the limited matches I see. Making my original opinions from tape study and then confirming through numbers is a solid way to combine both important aspects of handicapping.
The numbers that are most common to use are hold/break percentage by surface. Although be careful, because of the way the tour is scheduled, sometimes your 52-week sample size can be distorted by last season's results.
Statistics are important, but learning to evaluate players' strengths and weaknesses by scouting the match is a more important tool.
Tennis statistics to consider when betting:
Hold/Break percentage
First Serve percentage
Unforced Error to Winner Ratio
2nd Serve Speed
I really like to know the difference between the first and 2nd serve speed because it gives me an idea of the player's confidence that day.
Tennis Betting Pros
Tennis is active 11 months a year. Tape study and learning the players' tendencies give you opportunities to make money year-round. My favorite aspect, however, is the lack of officiating heavily affecting the outcome.
As an NFL and NBA bettor, I have been burned by officiating more times than I can count. Tennis very rarely has poor officiating affecting the outcome. Tennis betting is great because of the abundance of opportunities to profit and bettors suffer less variance from inconsistent officiating.
Bankroll Management on Betting Tennis
Start at 1%. Tennis variance can be the cruelest mistress. Breakpoint conversion is very hard to predict and is usually the key indicator of success. Play it safe and don't get discouraged during a down streak.
When things are going well, betting on tennis seems like it is the easiest thing in the world. Then there are times when you handicap a match perfectly but your player does everything right, except on the decisive points.
These times will happen so you must be mentally and financially prepared. But with the proper outlook, hard work, and commitment to always learning more, tennis can be a great way to make money while enjoying a beautiful sport.