Best Sportsbooks in 2022
Bet with confidence at one of these top sportsbooks.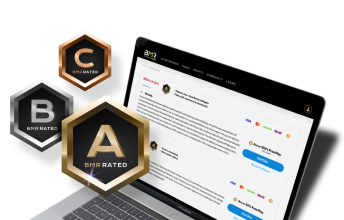 It can be difficult to find a trustworthy sportsbook. Read on to learn:
How to find a reputable sportsbook

The qualities shared by the best sportsbooks

How we review sportsbooks

Why you should trust our advice

How you can benefit from bonuses

Answers to commonly asked questions
What Makes a Great Sportsbook?
The best sportsbooks perform strongly in several different categories, which we will elaborate on below:
1. Lucrative Bonuses with Fair Rollovers
2. Strong with Live Betting
3. Exciting Promotions
4. High-Quality User Interface
5. Depth of Sporting Events
How We Review Online Sportsbooks
It is difficult to find a sportsbook that excels in every single one of the aforementioned areas, but a few elite sports betting sites really stand out for their all-around strength. We have highlighted the very best sports betting sites in the business, allowing you to find your perfect match within that group. To compare sportsbook features in detail, visit the sportsbooks rating guide.
We have assembled a large team of sports bettors and industry executives with many years of experience in the online sports wagering sector. BMR serves as a player advocate, holding disreputable sportsbooks to account and resolving disputes on behalf of players.
We have also built up a large sports betting community, whereby players share feedback on a wide variety of issues inside of the Bookmakers Review forum.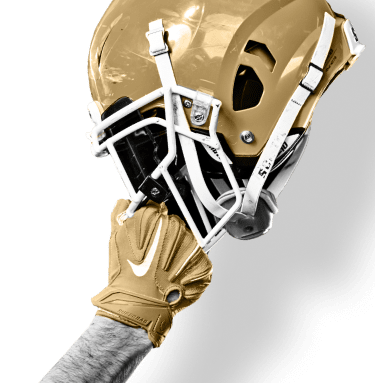 Our Team of Experts
We have assigned each sportsbook a rating (from A+ to F) to help you decide whether or not you should sign up for an account. The best sites have secured an A+ or an A, whereas the sportsbooks to avoid at all costs have been assigned an F. We regularly update these ratings, and we will let you know if a particular sportsbook makes a significant improvement or deteriorates.
How Are Sportsbooks Rated and Reviewed? 
Our team of experts will register for an account at each site, deposit real money, and place bets on several different sports. They test the speed and convenience of the registration process and check that the welcome bonus works properly. Our experts rate each site on the following topics:

How Important is a Smooth Betting Experience for an A+ Rated Sportsbook Review? 
The quality of the user experience, focusing on the ease of navigation, the speed with which pages load, and how effortless the wagering process is. They use a range of mobile devices to test how effective the mobile sports wagering experience is.
How attractive the odds are, how many sports are covered, the depth in which they are covered, and the overall breadth of the wagering options available, including pre-game, live betting and futures betting.
The strength of the welcome bonus, any ongoing promotions, and the loyalty program, focusing on important considerations such as rollover requirements.
The professionalism of the customer service. They interact with representatives via all the available channels in order to check how long the waiting times are and the levels of friendliness and knowledge among the agents.
The range of payment methods available. They make deposits in order to monitor how quickly the money arrives in an account. After placing several bets, they request withdrawals via several different options to test how quick and reliable payouts are. They make a note of the speed and convenience of the payment process.
Additional Sportsbook Research
BMR also conducts thorough research into the company that owns and operates each sportsbook. We will let our readers know if that company has a positive reputation within the industry, or if it has previously run sportsbooks that proved to be untrustworthy. We delve into the licenses that each sportsbook operator holds, and the security measures it has put in place. We also interact with our broad community of sports bettors to receive their user reviews on various sportsbooks.
When we have compiled all of this information, we will assign our final ranking. For a thorough breakdown of what each rating means, visit the sportsbooks guide.
Our reviews are unbiased. We simply present you with the facts. We know what makes a great sportsbook and what sets alarm bells ringing, so we can steer you towards high-quality signs and warn you of sites that should be avoided.
Our impartial reviews will highlight the strengths and weaknesses of each sportsbook, allowing you to choose the site that suits you best. There is no such thing as the perfect sportsbook, but you can use our reviews to find the best online sportsbook for your needs.
Tips for Choosing an Online Sportsbook
Now that you have learned what factors Bookmakers Review considers when assessing the quality of a sportsbook, below are additional tips for new bettors to consider before choosing a sportsbook.
What Makes an Attractive Sportsbook Bonus?

The sports betting market is extremely crowded and hundreds of sportsbooks are battling to win your business. Their key tactic when trying to stand out from the crowd is to offer an appealing signup bonus. However, these bonuses can be confusing for beginners, and many are not as exciting as they initially sound.
The most common signup bonus is known as a match deposit bonus. This requires you to register for a new account at a particular online sportsbook and deposit some of your own money into your account. The online sportsbook will then match a certain proportion of your deposit in the form of free bet credits.

One sportsbook might give you a 100% signup bonus worth up to $1,000, while another might offer a 50% signup bonus up to $2,000, and a third could offer a 150% signup bonus up to $750. The amount you receive depends on the amount of your own cash you deposit.
The match deposit signup bonuses generally take two forms:
#1. Cash Bonus – this is the most appealing form of the welcome bonus because you get to keep your stake (risk amount) if your bet is successful. Let's say you get a $100 cash bonus after signing up with a sportsbook, and you wager it on the New York Giants to beat the Philadelphia Eagles at odds of +200. If your bet is successful, you would earn a $200 profit. If you have a cash bonus, you also get to keep your $100 stake, meaning your account will be credited with $300.
#2. Free Play Bonus – this is a slightly less appealing bonus because you do not get to keep your risk amount if your bet is successful. Sticking with the example used above, you would only receive $200 profit, but not the $100 you wagered.
You should factor in which type of bonus you are being offered when deciding how appealing it is. For example, a 75% free play bonus might initially sound more attractive than a 50% cash bonus, but that might not actually be the case after crunching the numbers. Another important consideration is the rollover requirement.
What is a Rollover Requirement?
You will be awarded a certain amount of free bet credits when you claim a welcome bonus. The rollover requirement stipulates the number of times you need to play that bonus amount through before you can withdraw it. Sportsbooks do this to protect themselves from bonus abuse.
If sportsbooks did not impose rollover requirements, you could easily cut and run. Let's say you were given a $200 signup bonus and you only had to play it once, at any odds. You could bet it on a heavy favorite winning a game at odds of -1000, make a $20 profit, withdraw $220, and pocket the money. Rinse and repeat until you are rich.
Rollover requirements prevent you from doing this. They oblige the sports bettor to wager the bonus amount a certain number of times before you are permitted to withdraw from that pot of money. For example, you might receive a $100 with a 10x rollover requirement attached. That would mean you have to place 10 wagers to the value of $100 – essentially placing $1,000 worth of bets – before you can withdraw it. The sportsbook will generally state the minimum odds for qualifying bets, and give you a set amount of time in which to complete the rollover requirement.
It is really important that you check the rollover requirement, as it has a large bearing on how attractive the bonus is. For example, a 50% match deposit bonus with a 5x rollover could prove to be more appealing than a 100% match deposit bonus. We can help you work out the true value of each bonus by digging beneath the headline numbers and explaining what these sign-up bonuses actually entail.
Should You Remain Loyal to One Sportsbook?
There is no reason to remain loyal to a sportsbook.
In fact, we would recommend that you sign up for accounts with multiple sportsbooks. That ensures you will benefit from multiple welcome bonuses, and it also allows you to quickly grab the best odds available on a particular sporting event you are interested in.
However, the best online sportsbooks are understandably keen to retain their customers, so they offer a wide range of incentives to ensure your continued loyalty. This can take the form of reload bonuses, whereby you are given a match deposit bonus on subsequent deposits after receiving your welcome bonus. You might be offered short-term promotions, such as a free bet on a particular tournament or event. Some online sportsbooks give you boosted odds on certain wagers each week.
Many of the best online sportsbooks also run loyalty programs. You accumulate points by simply placing wagers, and these points can later be exchanged for free bets, merchandise and other goods. You can climb up the loyalty ladder, unlocking more perks when you reach higher levels. Several online sportsbooks also run free pools and contests with large cash prizes in a bid to maintain customer loyalty. If your online sportsbook offers none of these incentives, you might like to look elsewhere.
How to Find the Best Odds
You can use BMR's free live betting odds comparison service to quickly find the best odds available at all the leading online sportsbook sites. Simply find the sport, league and game you are interested in, and you will be presented with the various odds that the different online betting sites are offering. You can quickly identify which odds are the best and head over to that site to place your bets.
We only include odds from highly reputable online sportsbook sites on these pages. You will be able to find the best odds on the most common wagers – spread, totals, and moneyline. You can quickly start to gain an appreciation of which sportsbooks regularly offer market-leading odds. In our sportsbook reviews, we will also highlight which sites typically offer the best odds, the sites that are average on this front, and the sites that offer poor quality odds.
What Banking Options are Offered at Leading Sportsbooks?

Sports fans should be able to choose from a wide variety of convenient banking options at the best online betting sites. Deposit methods typically include credit card, debit card, Skrill, Neteller, wire transfer and e-check. Some accept PayPal, and many are starting to accept cryptocurrencies such as Bitcoin, Ether, Bitcoin Cash, Litecoin, XRP, and Tether. The minimum deposit is typically $10, but some sites accept even smaller amounts. The maximum can depend on the deposit method you choose.
The speed and reliability of withdrawals is a crucial measure used to determine the strength of an online sportsbook. The best sites will process payments quickly and the funds will arrive in your account promptly. Withdrawal times vary depending on the method you choose. For example, withdrawals to a cryptocurrency wallet or an e-wallet are typically a lot quicker than wire transfers or physical checks. You should be offered high withdrawal limits, and the whole process should be smooth, effective, and dependable. If you do not receive your money in full and on time, contact us to see if we can help resolve the issue.
Key Faults of Low-Rated Sportsbooks

The most glaring issue with low-rated sportsbooks is a failure to pay customers the winnings they are entitled to. Disreputable sportsbook operators will be more than happy to receive your money – offering lucrative bonuses, rapid credit card deposits, and great odds – but it is another matter entirely when you come to request a withdrawal.
Many players have seen their account balances confiscated for bogus reasons, or they have simply been unable to withdraw their winnings. They are given excuse after excuse from increasingly uncooperative customer service agents, and they may never retrieve their funds. We will always shine a light on these untrustworthy sites and try our best to steer as many bettors as possible away from them.
Other sportsbooks lack the liquidity to cover your winnings, so you will be faced with lengthy delays when trying to make a withdrawal. It is therefore advisable to stick to well-funded, established sportsbooks. Some sites are perfectly liquid and offer dependable payouts, but they may offer really poor odds, a below-par user experience, or a poor range of betting options. We will not blacklist those sites, but we will mark them down for their flaws and inform you of those shortcomings.
Online Sportsbooks FAQs
What are the best sportsbooks?
The best online sportsbooks excel across a broad range of important criteria, including fast and reliable payments, high-quality user experiences, lucrative bonuses, appealing odds and great customer service. The ideal sportsbook differs from one bettor to the next, as they all have different strengths and weaknesses, but we have highlighted a select number of elite sportsbooks for you to choose from. Visit Bookmakers Review today to browse our five-star rated sportsbooks and find your perfect match.
Which sportsbook has the best odds?
Certain sportsbooks operate on a reduced juice model. They take lower margins on spreads in order to stand out from the crowd, and regularly offer the best odds on moneylines, prop bets and futures. Pinnacle and Heritage Sports are renowned for offering generous odds, and you can find more examples of sportsbooks offering attractive odds by visiting Bookmakers Review.
Which sportsbook has the quickest payouts?
The speed at which you are paid out generally depends on the withdrawal method you choose. For example, if you opt for a cryptocurrency payout, you can receive your funds within less than 24 hours. Bitcoin withdrawals at Bovada take just 15 minutes, which makes it possibly the quickest sportsbook for payouts.

What are the available types of payments at sportsbooks?
You can use a variety of methods to make deposits and withdrawals at the top online sportsbooks. They include debit cards, credit cards, e-wallets such as Skrill and Neteller, cryptocurrencies, wire transfers, e-checks and prepaid cards. The deposit and withdrawal limits will vary from one sportsbook to the next, so check the cashier page at your chosen online sportsbook for more details.

What Betting Options are Available to Sports Bettors?
The classic betting options are:

Moneyline: a simple prediction on which team will win a game, with odds set by the sportsbooks.
Spread: a bet on which team will cover a handicap spread, which is designed to level the playing field.
Totals: a prediction on whether the total points, goals or runs in a game will go over or under a certain line.
However, most online sportsbooks offer a broad range of prop bets too. These are wagers that focus on a particular event within a game, such as a basketball player to score over 20.5 points, a team to score the first goal in a hockey game or a player to provide an assist in a soccer game.
You should also be able to find a wide range of pre-game and live betting options on major sporting events. Live betting allows you to wager on the action while it unfolds. Some of the best online sportsbook sites also offer live streaming, so that you can watch the game and bet on it in one place. You should also expect to find plenty of futures betting options, such as a team to win the Super Bowl, a player to be named NBA MVP or a team to make the playoffs.
What Security Measures do the Best Gambling Sites Use?
A leading sportsbook will use aggressive SSL encryption software to protect your personal details and transactions at all times. They may offer two-factor authentication to give you an extra layer of protection during the login process, and they can provide tips on how to choose a strong password. They should have dedicated security teams, and no record of security breaches in the past.
What Makes a Great Mobile Sportsbook?
The best online sportsbooks now take a mobile first approach. They either allow you to download an app, or they offer a high-quality, optimized site that you can access from your mobile browser. It should replicate the features of the desktop site, but use smart shortcuts and menus to make the navigation process as quick and simple as possible.

Ultimately, you should be able to place a bet with just a few taps of the screen, in less than 20 seconds. This is particularly important for live betting. You should not have to deal with glitches or crashes, and the site should run smoothly on a wide range of old and new iPhone, Android and Windows Phone devices.
Is online sports betting legal in the US?
Sports betting is legal in more than two dozen states. However, there are many offshore betting options to choose from. Not all are created equal. Use the Bookmakers Review rating system to find a trustworthy betting site.